Throughout our trip to Japan, which included visits to Fukuoka, Osaka, Kyoto and Tokyo, we found ourselves saying "if only we had another day here" as we left each city. This was most true of Kyoto; home to many famous historic landmarks in the country, it is a must-see destination when traveling to Japan.
The Machiya
We decided to forego staying in a hotel while in Kyoto and elected to stay at a machiya – a traditional Kyoto townhouse. We wanted to make sure we spent time in a traditional Japanese home. When entering the house, there is a small room where you remove your shoes before entering the main house. Once your shoes are off, you slide open the wooden door to reveal a simple, warm space. The walls are plain yet detailed, the floors are covered with tatami mats and the furniture is all designed for use while kneeling or sitting on the ground.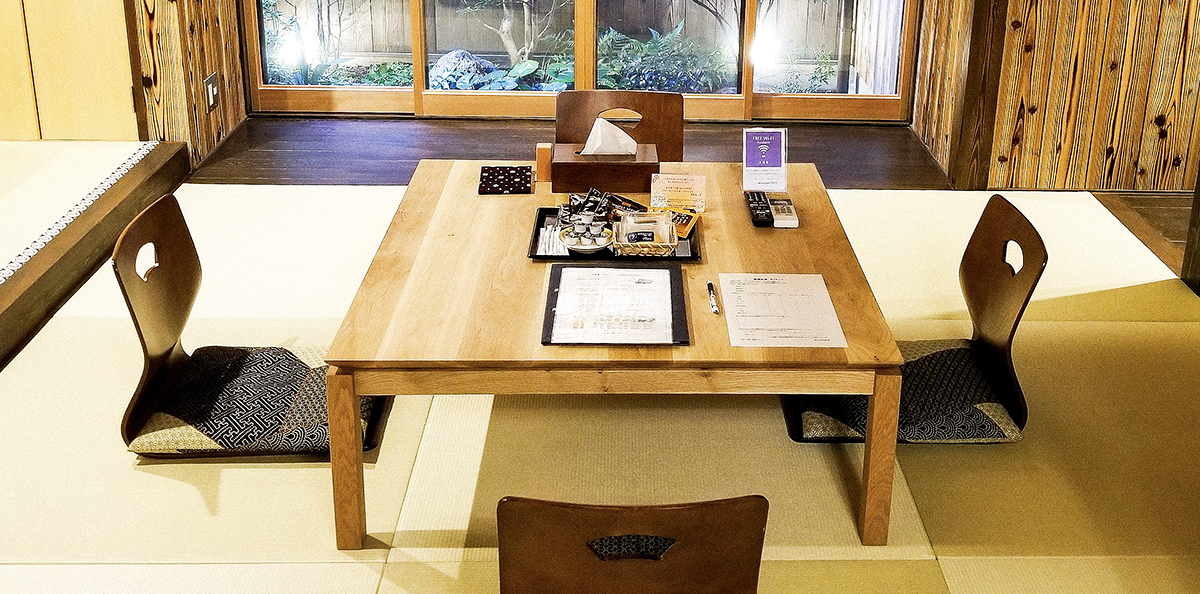 The space was so inviting that we felt as if we had just walked into our home. While there were two normal beds in one room, the second bedroom was much more traditional with two futons available to complete the machiya experience. The bathroom had a regular shower only with a wooden soaking tub that allowed you to relax and look out into the small garden at the back of the property. Staying in the machiya felt as if it was integral to our experience in Kyoto. We quite enjoyed our time relaxing and taking in the experience of simply being in the house.
Authentic Ramen
We knew we wanted ramen for dinner the first night in Kyoto. One restaurant that offers a unique take on the dish is Menbakaichidai Ramen. Here, traditional Japanese ramen is served with one big twist: fire! Commonly referred to as "Fire Ramen," this small restaurant serves up ramen that is literally set on fire right in front of you. The fire ignites when the chef pours a small amount of hot oil onto a healthy amount of green onion that is piled on top of the bowl. This ignites a flame that reaches several feet in the air and lasts for about a second.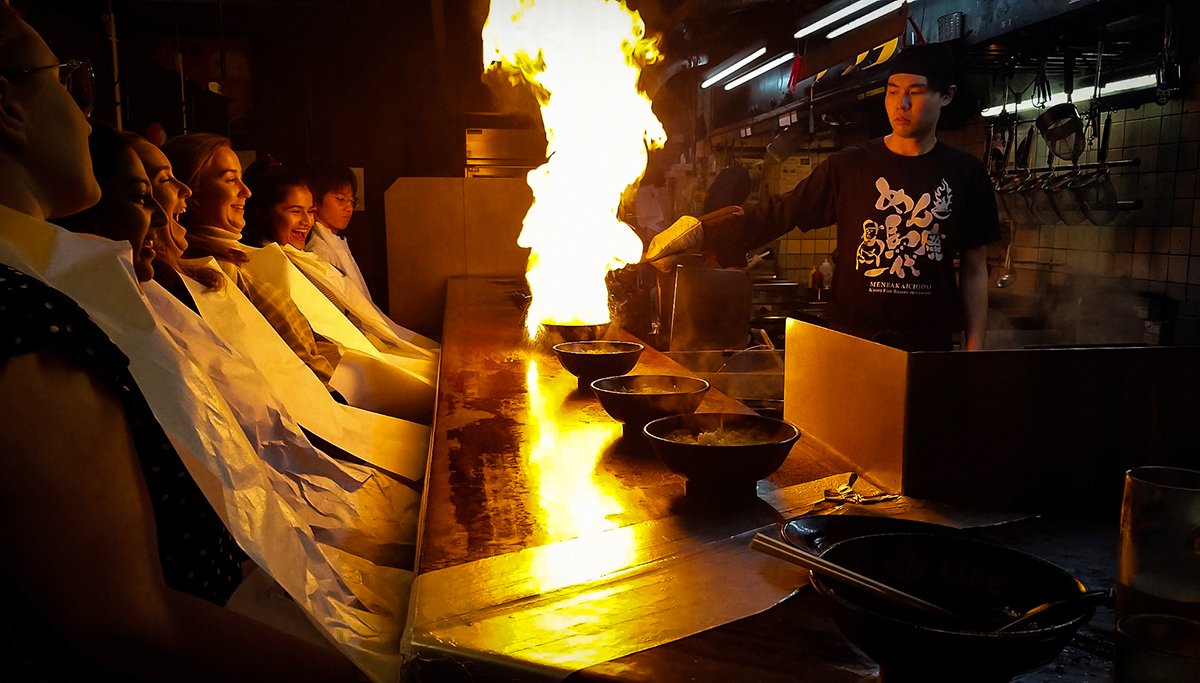 The process releases a unique flavor into the dish unlike any ramen you have ever had. Depending on which set you order, you can add sides of fried rice, gyoza and karaage (Japanese-style fried chicken) to your meal. A spectacle that is every bit as entertaining as it is delicious, combined with extremely friendly staff, makes this a definite stop for any ramen fan.
The Highlights of Kyoto
At the recommendation of the staff at Fire Ramen, we made our way over to the nearby Nijo Castle. While this site is generally closed in the evening, in the fall season it is sometimes open to the public after dark. We not only got to explore the grounds but also took a walk through the palace which was beautifully lit.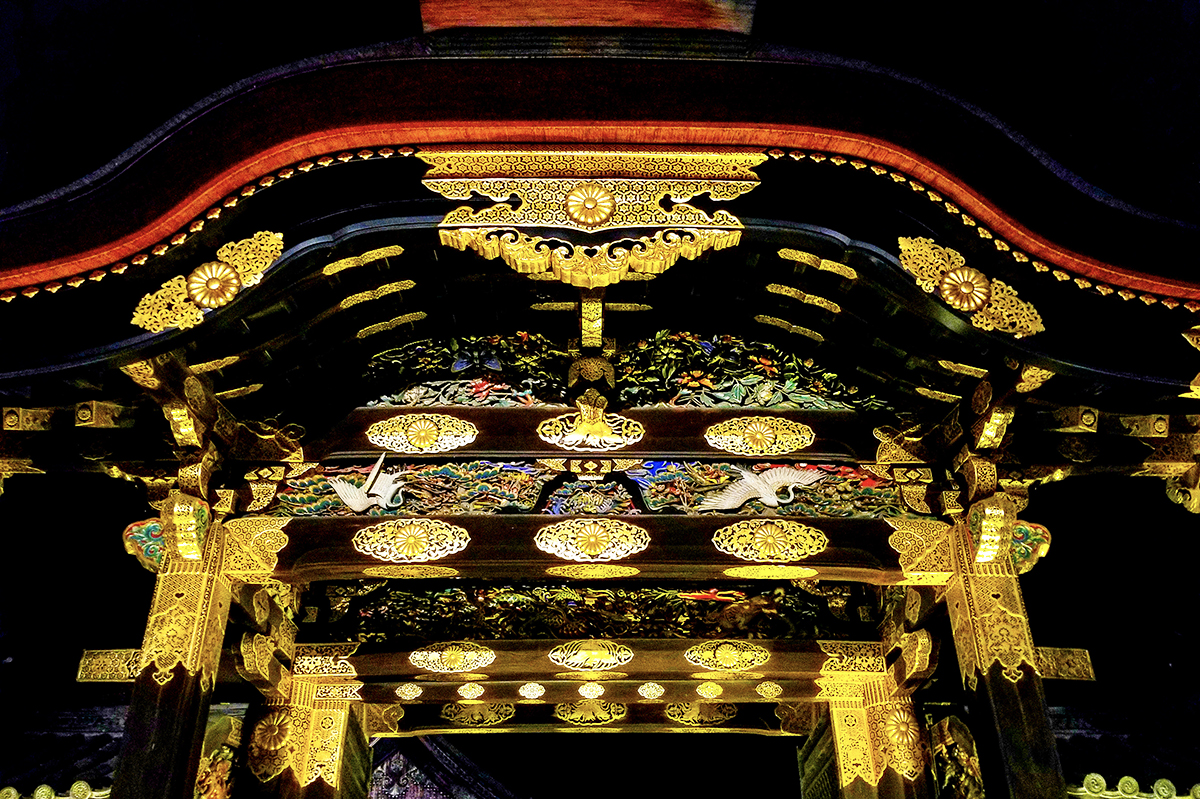 The next morning was Fushimi Inari-taisha, one of Kyoto's most famous shrines, and rightfully so. The shrine is located at the base of Inari Mountain. Two and a half miles of trails take you up and down the mountain. The most unique aspect of Fushimi Inari is the seemingly endless number of torii gates that line the trails. Walking the trail and passing under these beautiful gates is an extremely relaxing experience. This journey can take anywhere from two to three hours to complete. Those who take the time to explore the trails will be rewarded with breathtaking views of Kyoto. Be sure to get there early in the morning to avoid large crowds!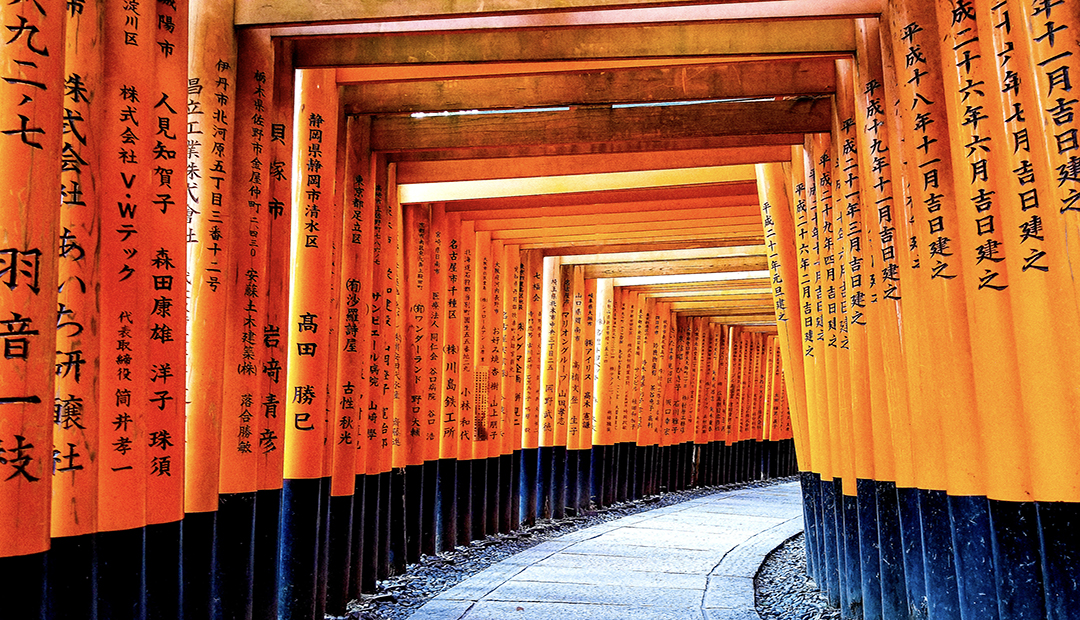 We then made our way to Kiyomizu-dera, another beautiful Kyoto landmark. This Buddhist temple is located on a hillside near the edge of the city. Venture here for stunning traditional architecture, spectacular views of the surrounding areas and a rich historical experience.
Arashiyama District
Finally, we decided to make a trip to the Arashiyama District. Arashiyama offers visitors a great variety of historic temples and shrines, a plentiful amount of small shops and restaurants and of course, the famous Bamboo Grove. Much quieter than central Kyoto, this area feels like a small getaway within the city.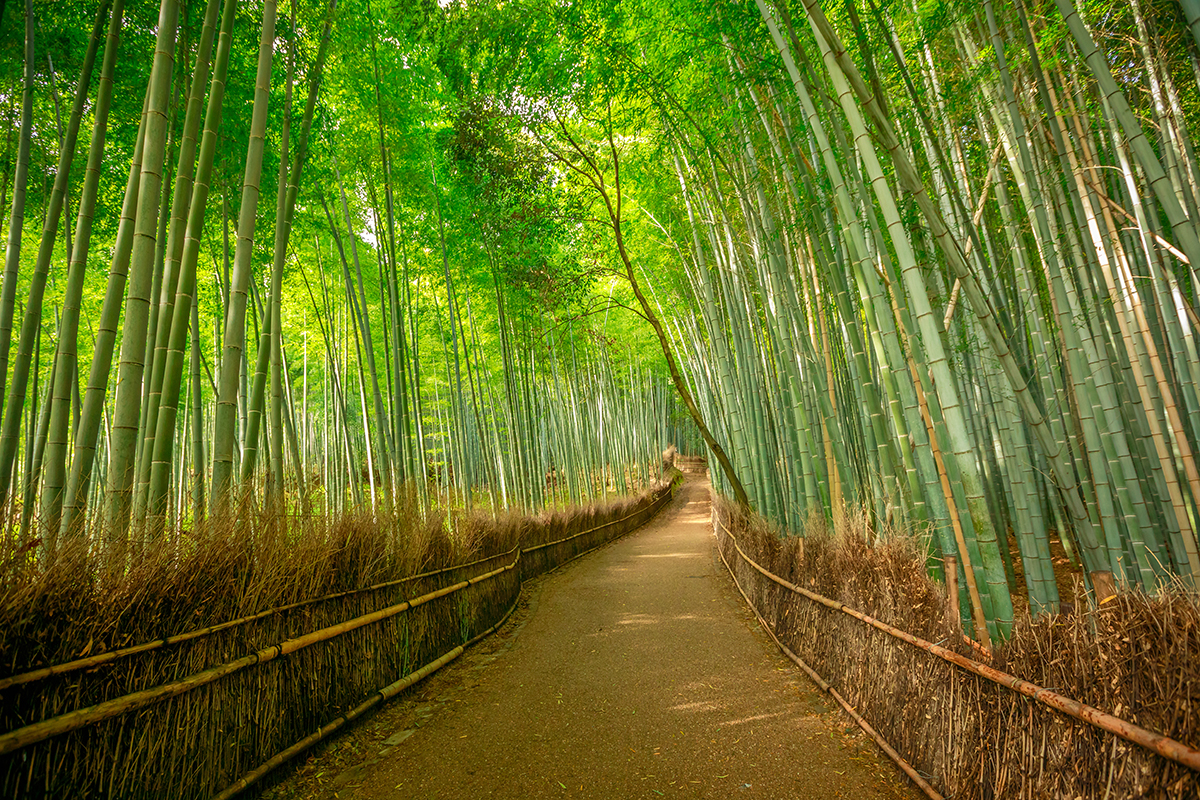 Kyoto is an amazing city with a rich history that keeps anyone who visits captivated. While we did see quite a bit of Kyoto, we only scratched the surface of what the city has to offer. This, of course, just makes the build-up to the next trip to Japan that much more enticing.