Past and present mingle in Japan, producing a culture that is vibrant and eclectic.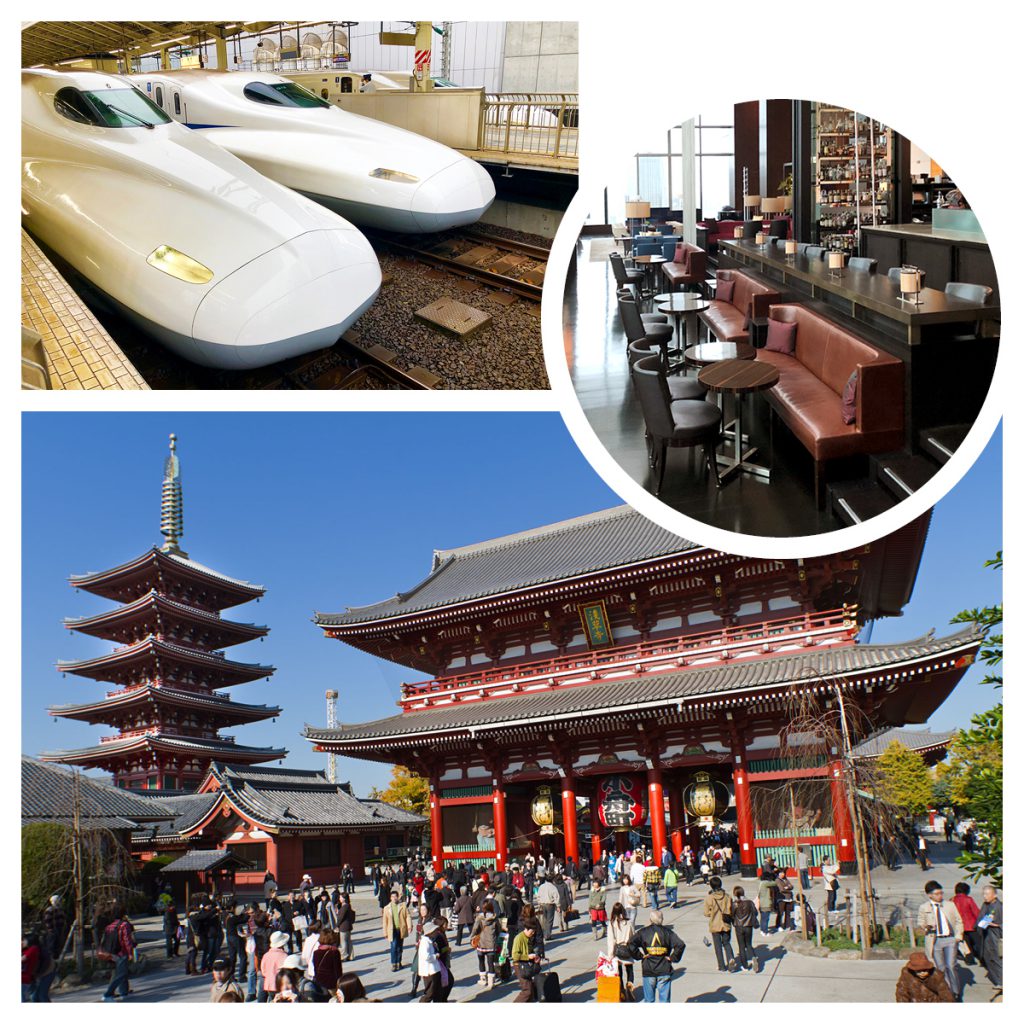 Bullet Train Through Japan
In Japan, I found that there is no better representation of the country than the bullet train. Clean, orderly, and prompt—the bullet train is a marvel. The three-and-half-hour journey from Tokyo to Fukuyama was smooth as silk. Before entering or exiting the train car, an attendant would bow, a sign of respect and thanks for joining them on this journey. Needless to say, that my first impression of the country was one of humble respect. Tattoos are covered and shoes are removed before entering rooms. It is a country that prizes its culture and history-both of which I was able to experience firsthand.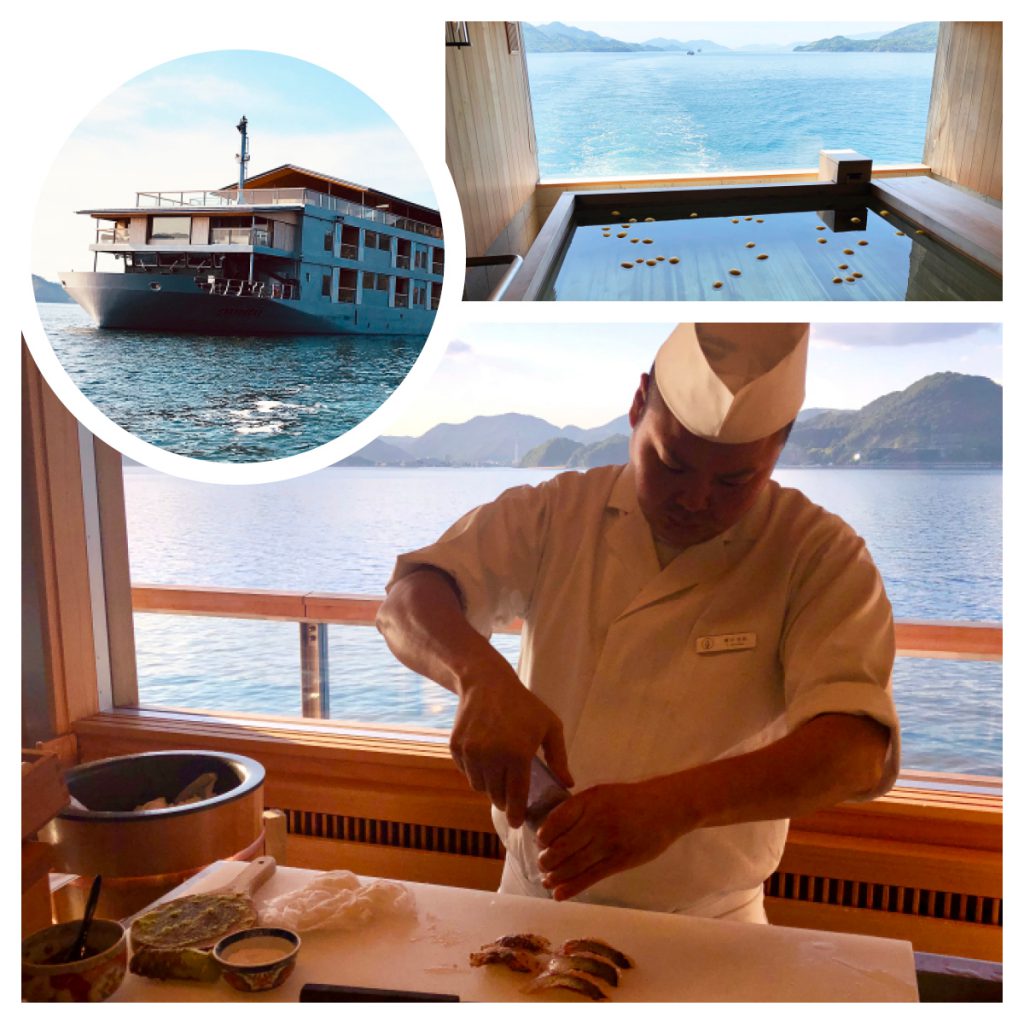 Guntu Cruise
What the bullet trains are to contemporary Japanese culture, the Guntu Cruise is to the country's storied past. Guntu is named after the blue crabs that inhabit the waters around the Seto Inland Sea. This luxury floating Ryokan houses 16 beautiful cabins. All meals were included as well as a seating at the sushi bar which itself was a two-hour raw fish journey. And the view through the window behind the bar displays the gorgeous natural setting of the Inland Sea. Clad in a kimono, I also participated in a traditional tea ceremony before returning to my room—a Terrace Suite complete with my own personal balcony. The next day I took an excursion into the town of Miyajima with its shrine and Torii Gate.
The cruise concluded the next day and I was back on a bullet train aimed toward Tokyo. It was clear that while Guntu and the bullet train were from different eras, they were both imbued with tradition that came from the Japanese people themselves. Tradition is glue that binds culture and history together to form the rich collage that is a country. In Japan that collage is humble, respectful, and majestic.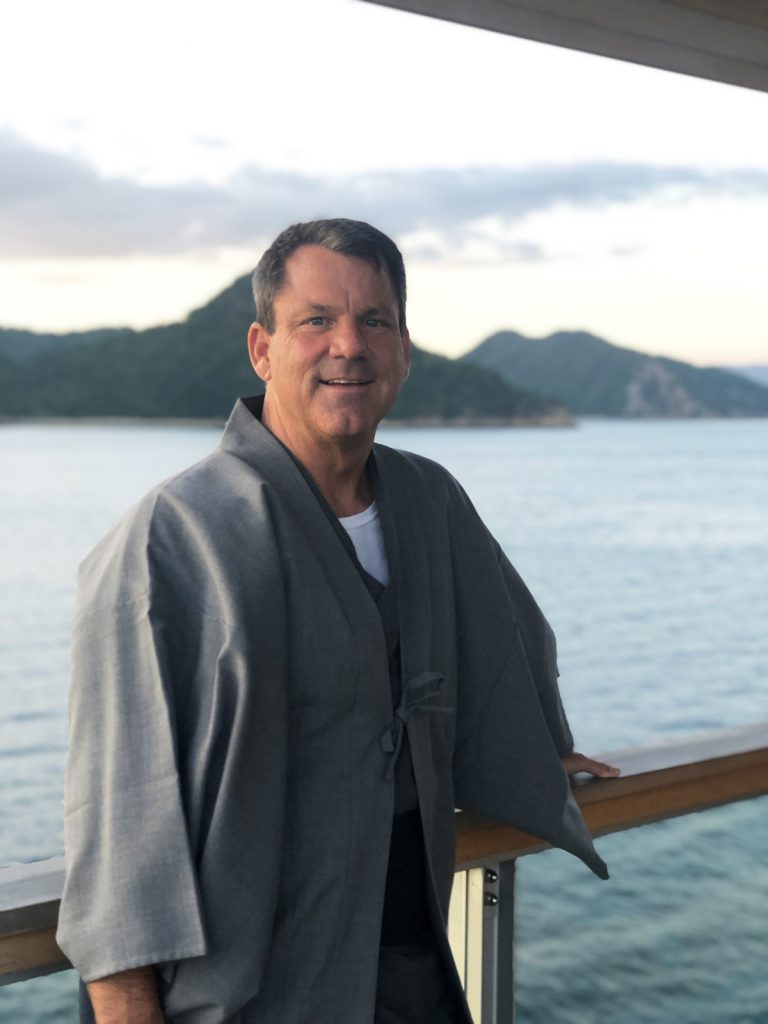 Want to experience Japan for yourself? Check out our Japan itineraries!