Greece, if you ask a Greek at least, is the birthplace of civilization as we know it. Democracy, philosophy, mathematics, theater, plumbing, and of course the Olympics are all on the long list of inventions that the Greeks are renowned for. Greece has a history so long, so rich, so esteemed, that we very often forget just how tumultuous and violent a history it really is.
It's thanks to this dual history of opulence paired with violent occupations of the Byzantines, Ottomans, and Venetians that Greece has such an impressive number of ruins. From unmistakable ancient Greek architecture, famous for its columns and detailed carvings, to Byzantine architecture, renowned for its domes and mosaics, the history of the nation is constantly on display in its world-famous UNESCO heritage sites.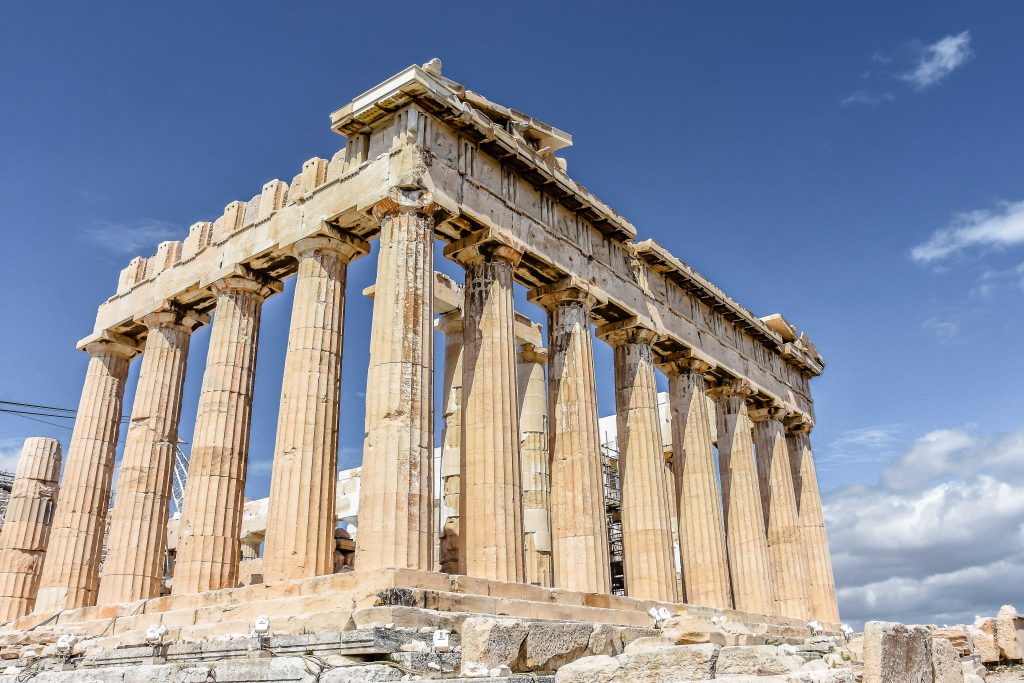 But the lesser-known history of the nation can also be discovered in a more off-the-beaten path style by exploring its abandoned towns and villages, dotted across the country as a reminder of thriving communities that are no more. These ghost villages are fabulous for the visitor; an opportunity to gawk at the architecture and living arrangements of yesteryear without making the locals uncomfortable – because there are none!
Spinalonga, Crete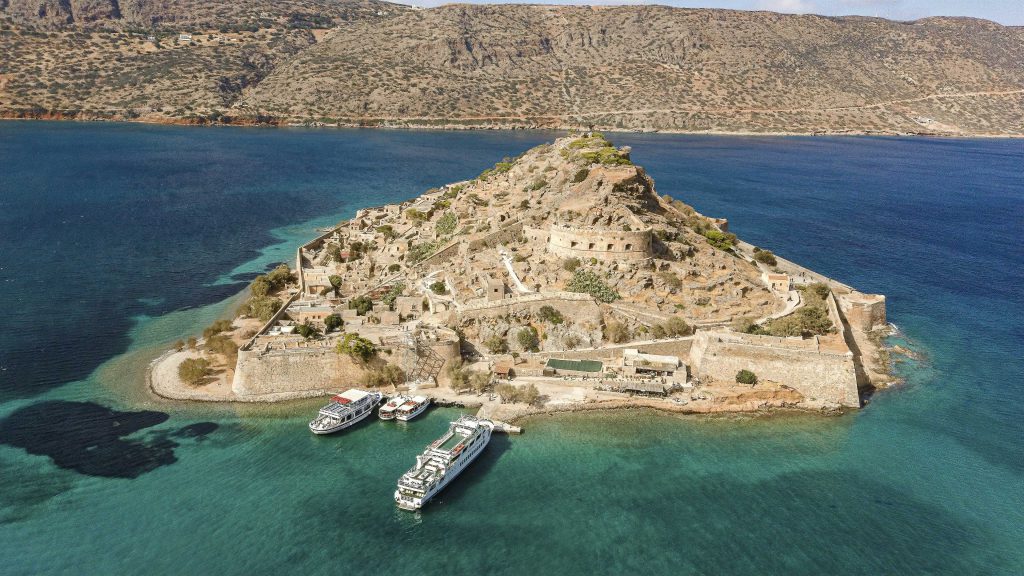 The history of this small island just off Crete, in the Gulf of Elounda, is enthralling. Its purpose has changed over the centuries, but most recently served as a leper colony up until 1957, when modern medicine made leprosy a curable disease. The houses remain largely intact and the infamous Dante's Gate, the tunnel through which those afflicted with the disease were made to enter the colony, will give you chills as you discover what it felt like to have to abandon your life in the name of the greater good.
I highly recommend immersing yourself in this era of Spinalonga's history by reading The Island, by Victoria Hislop, prior to your trip. A fiction novel that transports the reader to the island in 1939, this tale will have you feeling connected to the experience of this community in a way that will make your visit that much more meaningful. 
The boat ride from Elounda to Spinalonga is only about 20 minutes or alternatively, passage from Agios Nikolaos on Crete provides beautiful views of the Cretan shoreline and opportunities to swim in the pristine waters of the Mediterranean before making landfall on Spinalonga. There are no lodgings available on Spinalonga, but the Domes of Elounda is a captivating luxury accommodation, comprised of suites, villas, and private residences to accommodate to all tastes, overlooking the island from its elevated position above the bay. Have a look at our Southern Jewels with Islands sample itinerary to start planning your trip to Spinalonga
Vathia, Peloponnese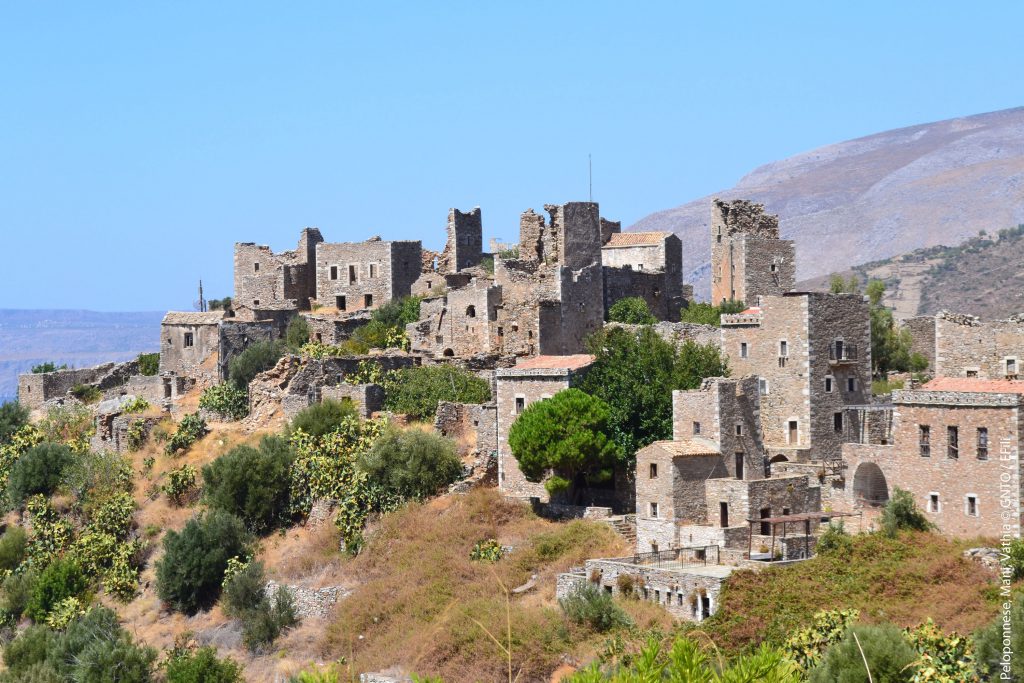 The history of Vathia is far less dramatic than that of Spinalonga. Vathia was a small village that flourished in the 18th and 19th centuries. Its architecture captures this era in the Mani Peninsula of the Peloponnese perfectly, with its iconic tower houses. Throughout the 20th century, its inhabitants continued to exit the community for larger towns or cities until it eventually stood almost completely empty. The reason that Vathia attracts tourists is due to its amazing position atop a hillside overlooking the Mediterranean Sea, the abundant wildflowers that surround it in the spring and summer, and its unique architecture.
The village is well worth a visit for anyone interested in what Greek life in the 18th and 19th centuries looked like. There are many amazing luxury properties to consider when staying in the Peloponnese that serve as a relaxing refuge from your day trips to experience the authentic Greek culture, its history, and its local delights.
Euphoria Retreat, in Myrstras which is just outside of Sparta, is highly recommended as a jumping off point for Mani Peninsula day trips, but also as one of the best holistic wellness retreats in the world. Get inspired for your trip to visit Vathia with our Athens & Beyond: Sunsets and Seashores sample itinerary.
Delos, Cyclades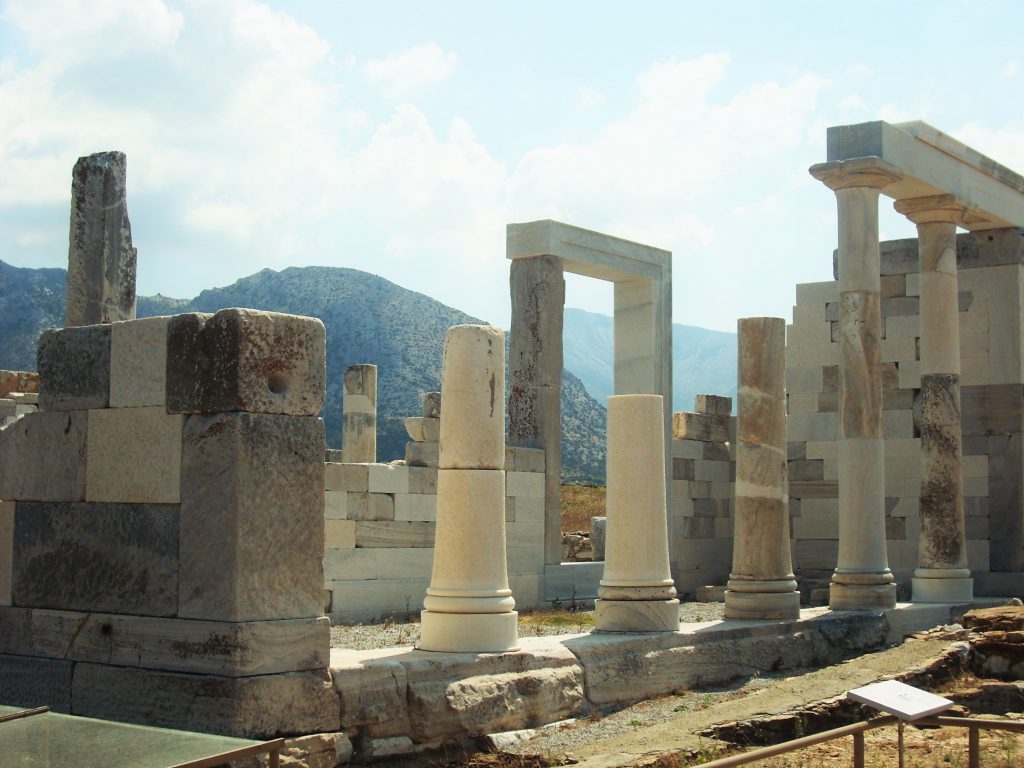 More of an entire ghost island rather than an abandoned village, Delos is an experience which can only be had in Greece. At its height of thriving as a civilization in 90 B.C., this 3 mile long island was home to a population of 30,000. It is the birthplace of the gods Apollo and Artemis, and as such served as a sanctuary to the gods as well as a prospering commercial port up until it was abandoned in 7th century B.C. Delos has been abandoned since the 7th century B.C., which makes it one of the most important and historically and archeologically significant places of antiquity in the world.
There are no accommodations on Delos itself, and most visitors come by way of ferry from either Mykonos, Paros, or Naxos, but one of the best ways to enjoy the Cyclades, and thereby Delos, is by chartering your own private boat. Not only does this give travelers access to the incredible, quieter beaches of these popular islands in the Aegean, but it liberates travelers from ferry timetables; the ultimate way to island hop.
With so much history to explore, and guaranteed archeological sites at every turn, the ghost villages of Greece offer captivating glimpses into the everyday lives of Greeks. Eras which have been captured in time, preserved in architecture and local folklore. Get inspired for your own exploration of Greece and its ghost villages here.