Savute Elephant Camp offers guests the chance to view some of Africa's greatest treasures right from their room.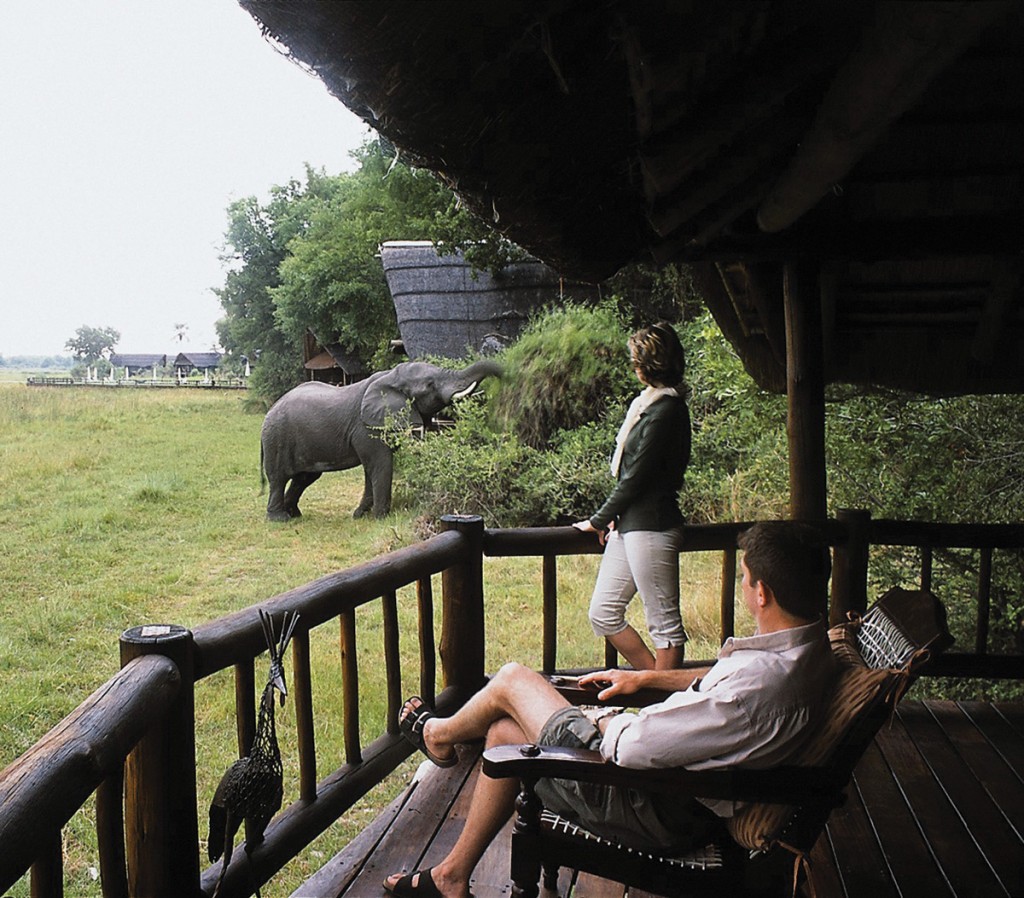 The camp is situated above the Savute Channel, in Chobe National Park in Botswana, a watering hole frequented by elephants.
Not your average tent
Savute's "tents" are about as luxurious as a tent can get. They feature sumptuous king-sized beds, polished wood floors, unique African artwork and a sliding glass door onto a large private deck with occasional furniture and a hammock.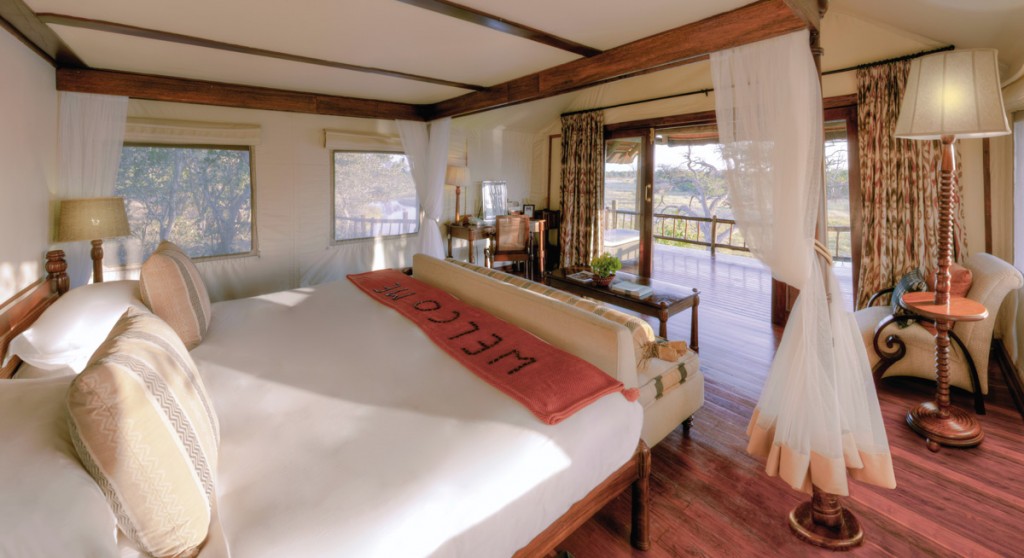 All the tents have cable TV and Wi-Fi, but most guests keep the gadgets turned off and settle back to enjoy the sensations of being submerged in the African bush.
Gaze over the plains as you dine
The Savute restaurant is set on a raised platform that encourages guests to gaze over the plains and Savute channel below while dining or enjoying a glass of wine anytime of the day.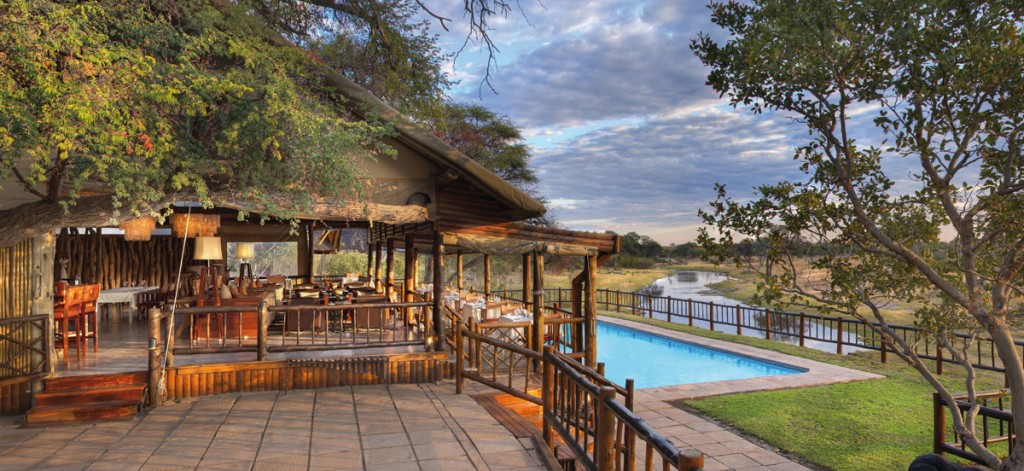 The restaurant's menu includes farmed meats like beef and chicken but ox or wild pig may occasionally appear on the menu. There are lots of fresh vegetables and a smattering of African herbs and berries made into stews, lasagna and other contemporary international dishes. The resort makes its own fresh pastries daily and offers high teas.
You can also ask for a picnic basket for your game drive though Chobe National Park or dine in the middle of the bush served by a guide.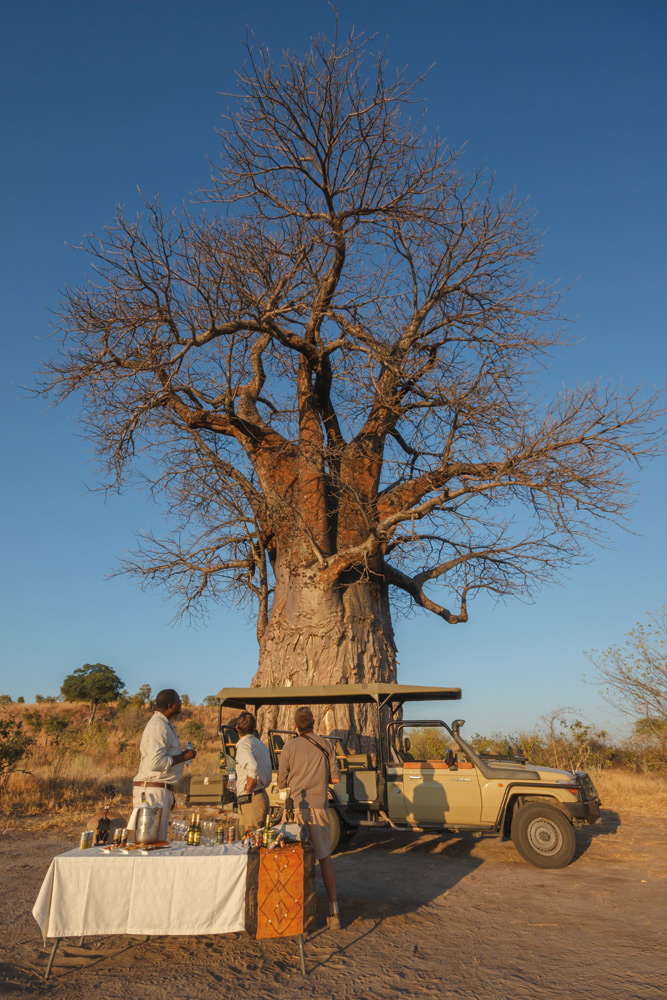 Immerse yourself in Africa—day and night
Sunsets are a great time to watch the elephants from the safety of the resort or to venture closer with a guide.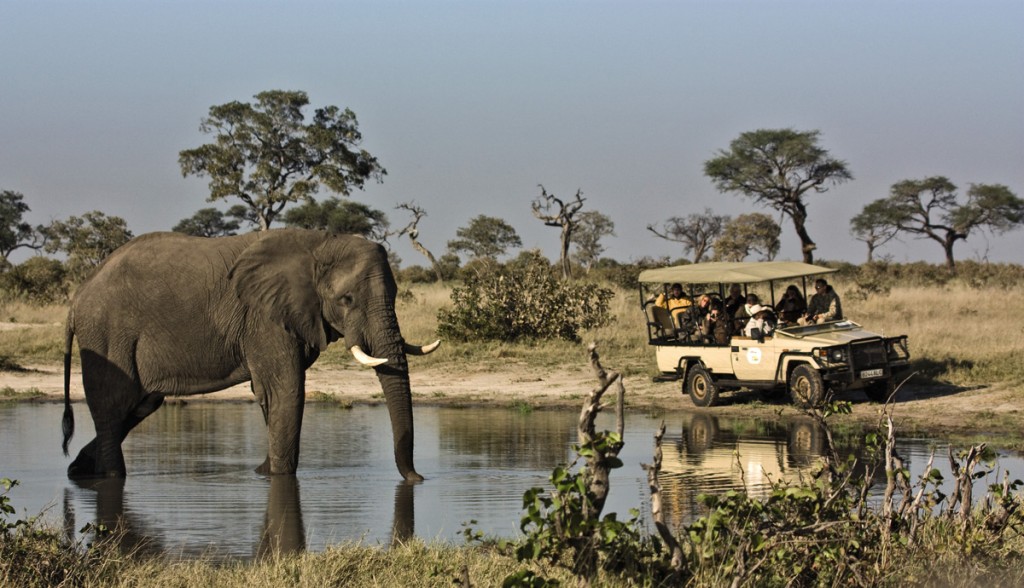 Game drives deeper into the Chobe National Park are unforgettable. They begin with guests being lured out of bed just before dawn by the smell of tea and coffee and freshly baked pastries. You then drive out just before the first rays of light hit the horizon to wait in silence. First light brings the lions and big cats out on the prowl. Depending on the season you'll also see zebra, antelope and a fiesta of bird life.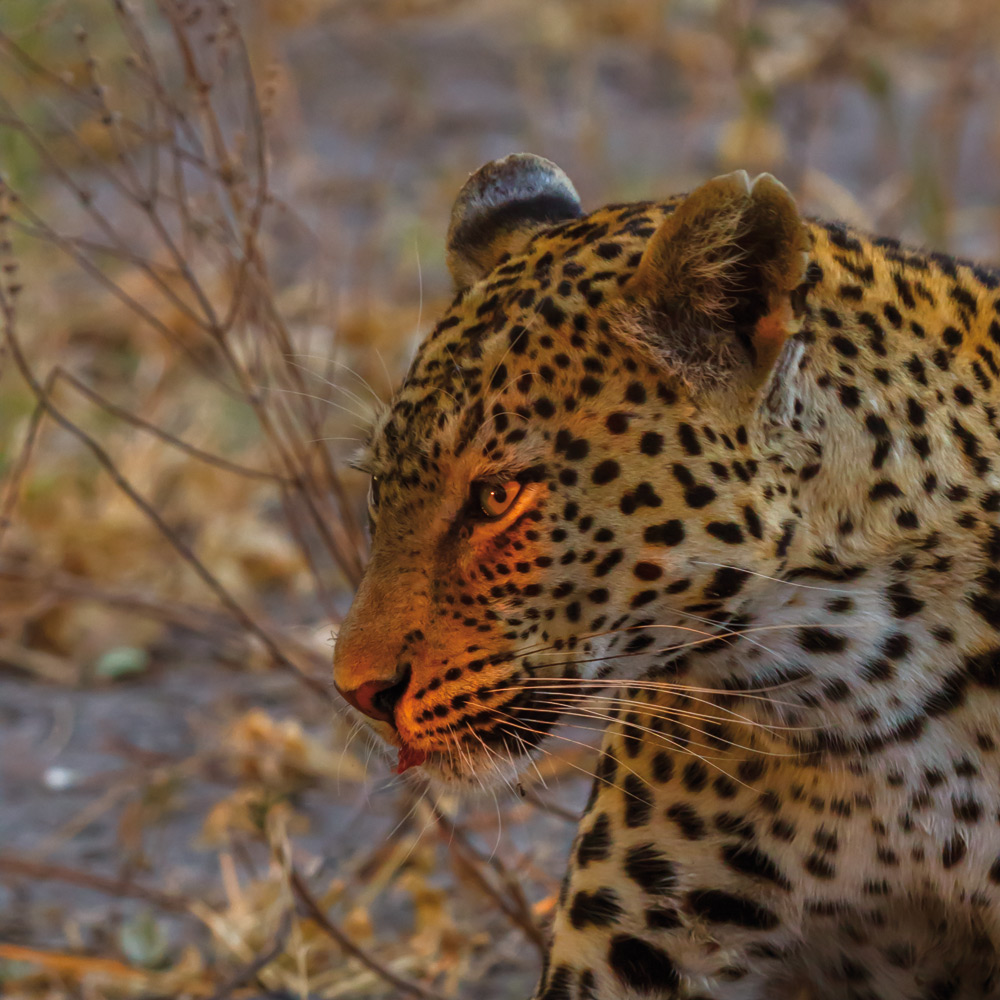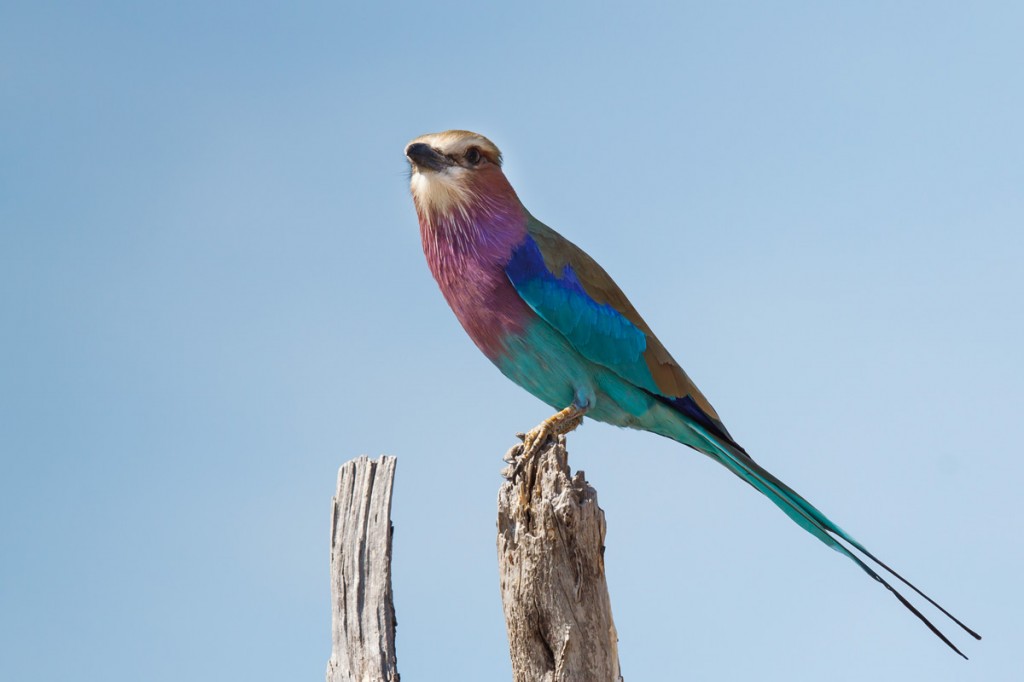 There are other fascinating experiences to explore near the Savute Camp. For example, you can visit a collection of bush paintings thought to be more than 1,500 years old. They include ancient images of elephant, giraffe and sable.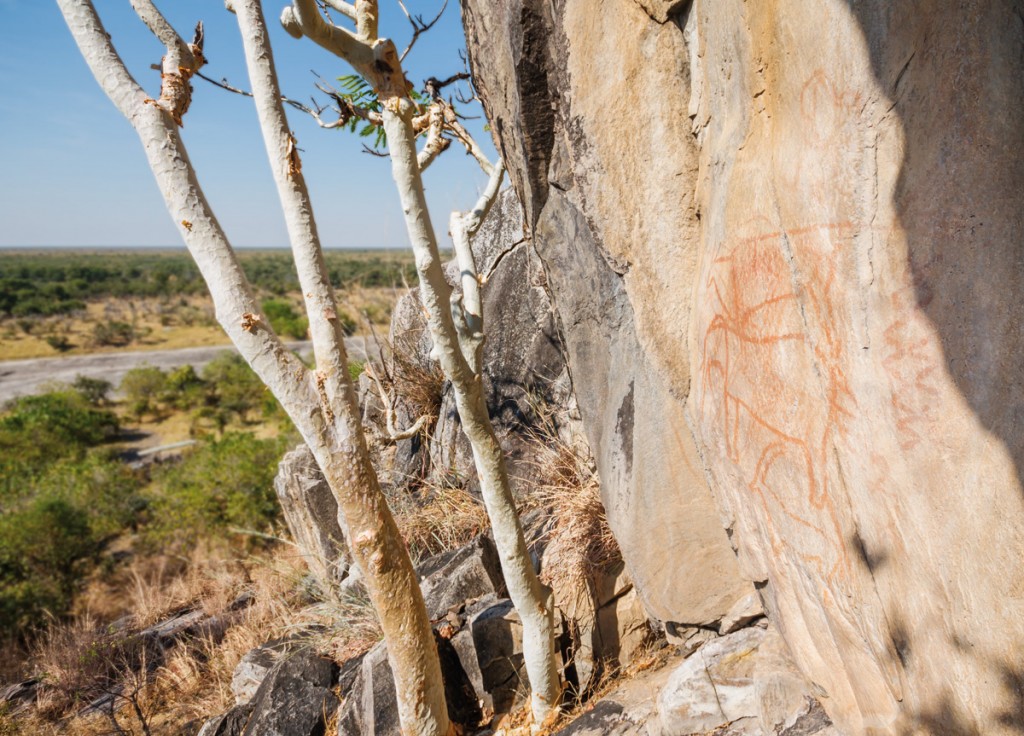 In the evening you´ll be invited to participate in a campfire story telling evening. This includes local choirs and a buffet of African treats.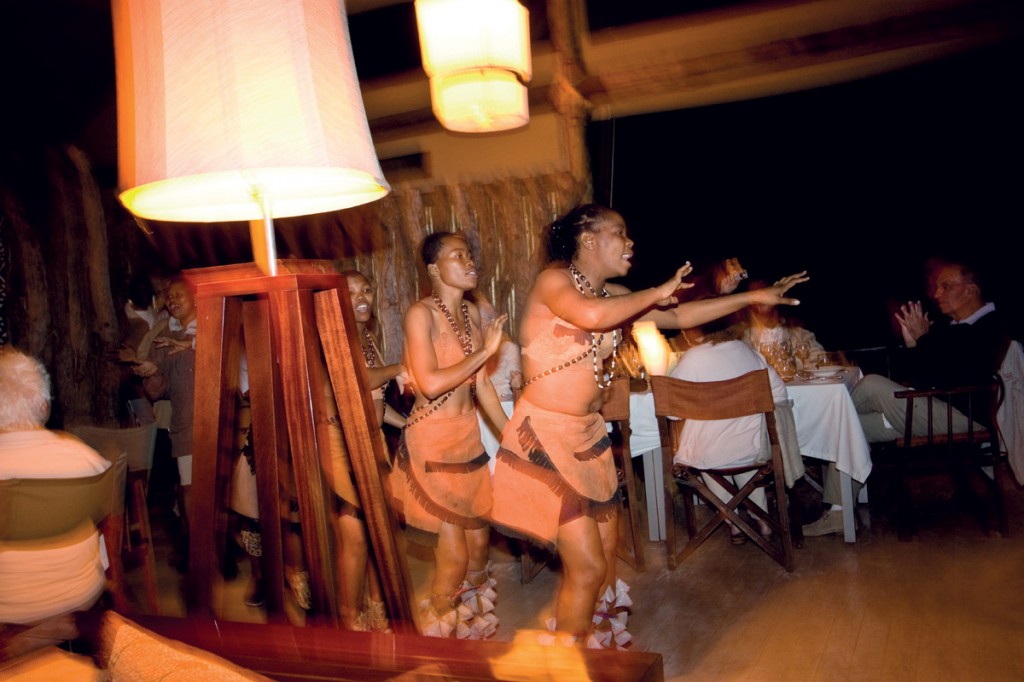 Star gaze using a powerful telescope to view constellations that visitors from the northern hemisphere may never have seen before.