Celebrating Diwali
October through March is the best time to travel to India, but I simply love to be in India when there is a festival. Growing up in Bombay (now Mumbai), we would wait for our Diwali holidays from school. Mom would make delicious sweets and we would decorate our home with lanterns, diyas (clay lamps), marigold garlands, and Rangoli. We always got new clothes for the festival, and my brother and I would celebrate by lighting sparklers. Diwali is the Hindu New Year and festival of lights signifying victory of good over evil. It falls between October and November.  The exact dates change each year based on the Hindu lunar calendar, but traveling during that time in India showcases beautiful celebrations, gorgeous decorations and people in festive moods. Diwali is a 5-day celebration.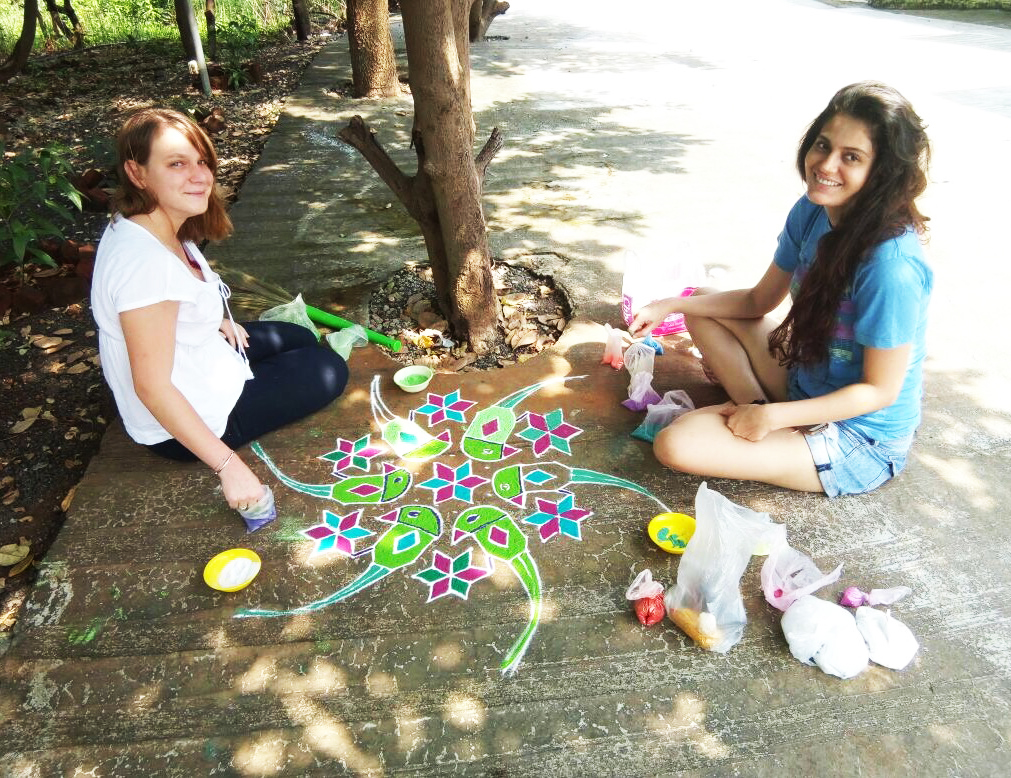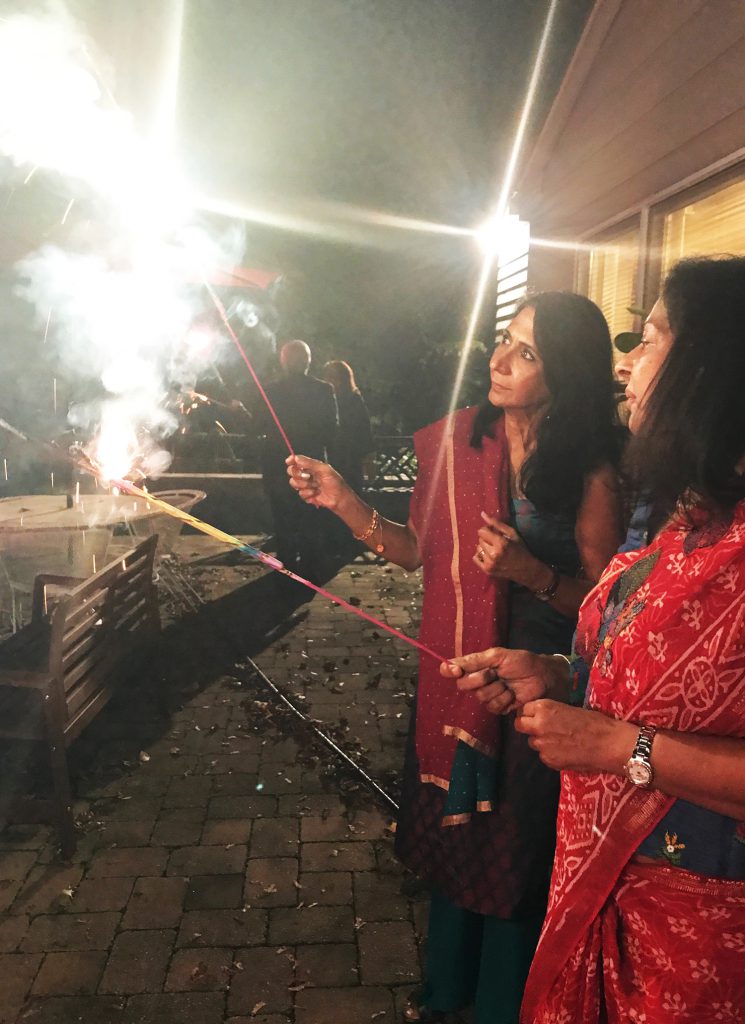 Holi Festival
Another festival that I celebrated growing up with my family and friends was Holi– a festival of color. It is a spring festival that celebrates life with color that falls in March! Holi celebrations start on the night before with a huge bonfire and prayers so that evil can be destroyed the way it did in the Hindu legend, by burning a demoness named Holika. Young and old, rich and poor, family and friends, all celebrate this festival by smearing color. The festival also marks the end of winter and the abundance of the upcoming spring harvest season.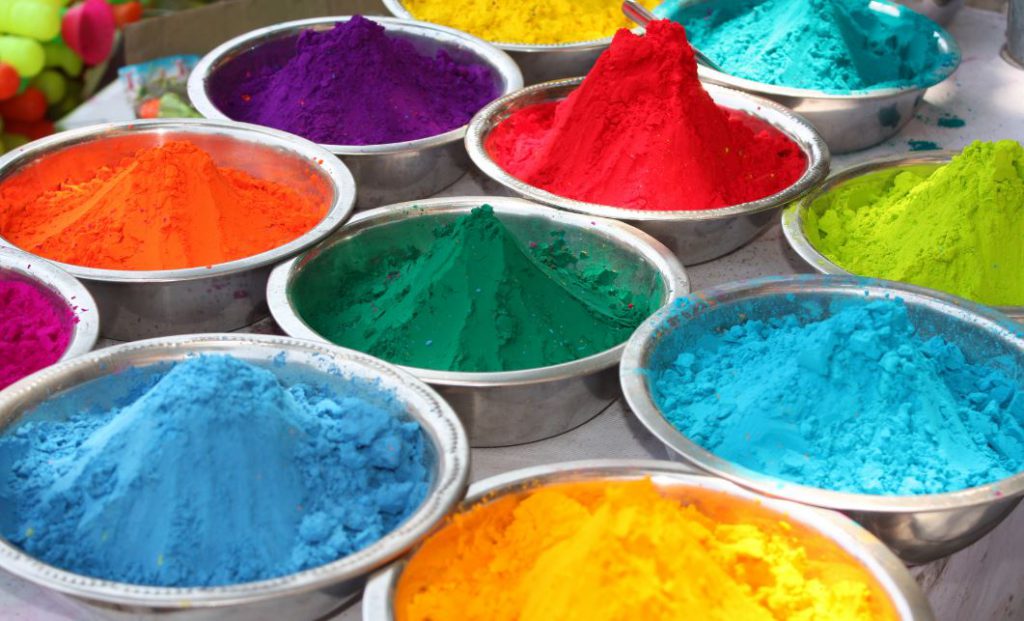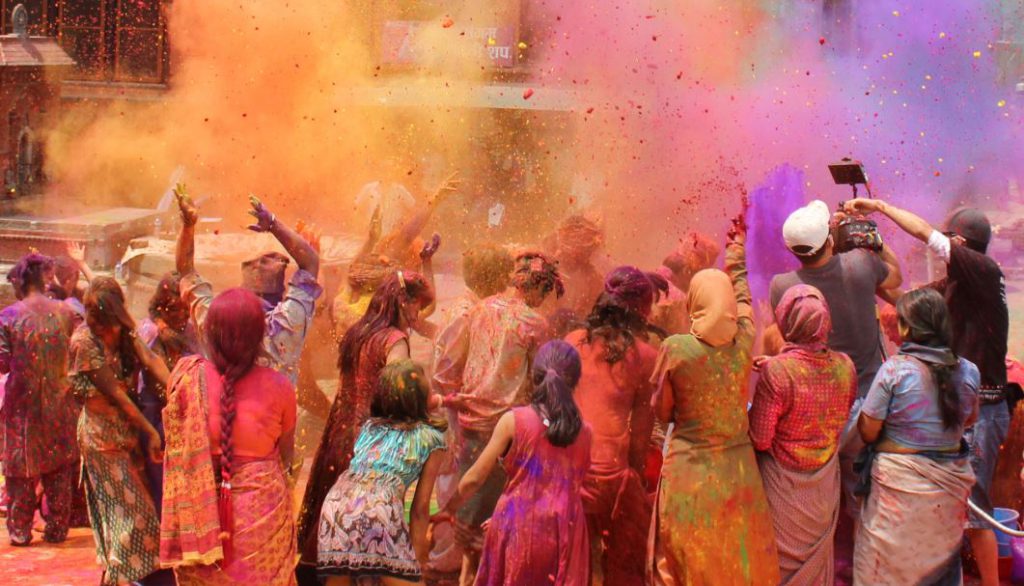 If you want to travel during the festivals, plan your India journey around the following dates:
Diwali Festival in 2018 begins November 7th
Holi Festival in 2018 begins on March 1st with a bonfire and followed by a smearing color day on March 2nd
Diwali Festival in 2019 begins October 27th
Holi Festival in 2019 begins on March 20th with a bonfire and followed by a smearing color day on March 21st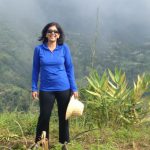 I was born in Bombay (now called Mumbai), and have lived in the USA for more than 30 years. I have a passion for travel, for exploring, learning new cultures and being in new places. I love India and like to introduce all our clients to the colors, sounds, scents, traditions and food found throughout India. I customize all India trips and take our clients off the beaten path, where they can touch the heart and soul of the country. Other than travel, I love to read, cook, hike and spend time with my four boys.