In Africa you can disconnect from the world at large and enjoy what is right in front of you. It is this quality of simply "being" that drew me to the continent. It is also why, on my most recent trip to the continent, that I decided to propose to my partner. Here is how my African proposal went.
A Sobering Start to the African Proposal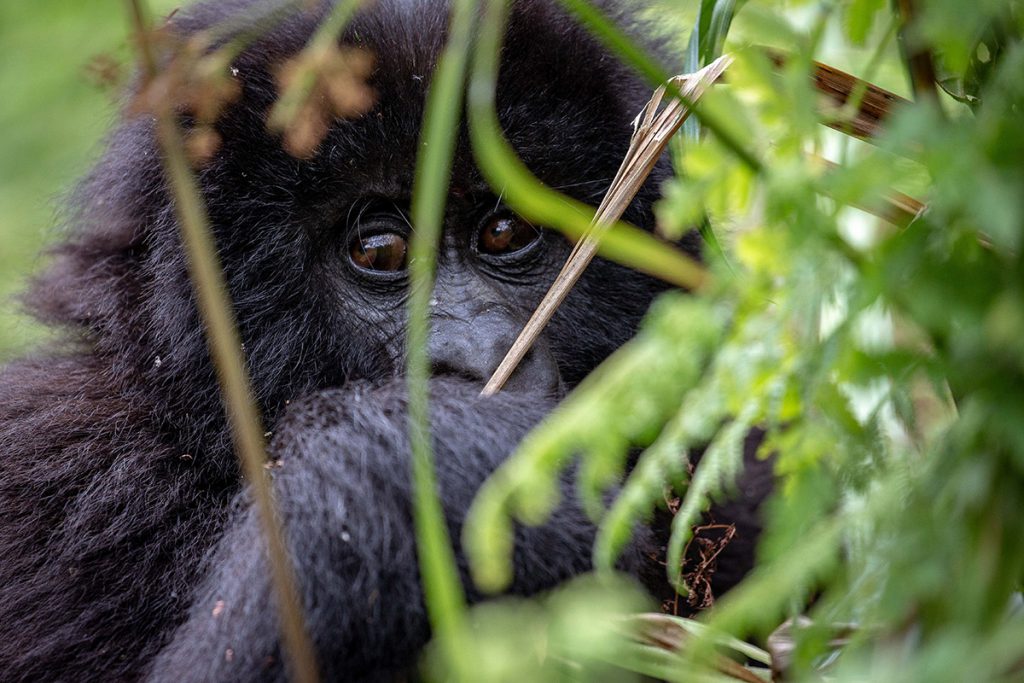 The trip began with gorilla trekking in Rwanda at the gorgeous Volcanoes National Park. We hiked through a volcanic forest and then came upon a family of gorillas. I froze. First, the majestic creatures gazed at us and then, finally, they approached us. One of little ones actually reached out and touched me. It was a sobering experience. These creatures, facing the threat of extinction, are not that much different than us. Moreover, gorilla trekking is an activity that directly benefits the conservation of both the species and the natural habitat. And, to be able to share this life-affirming experience with my partner made it all the more special.
The Great Migration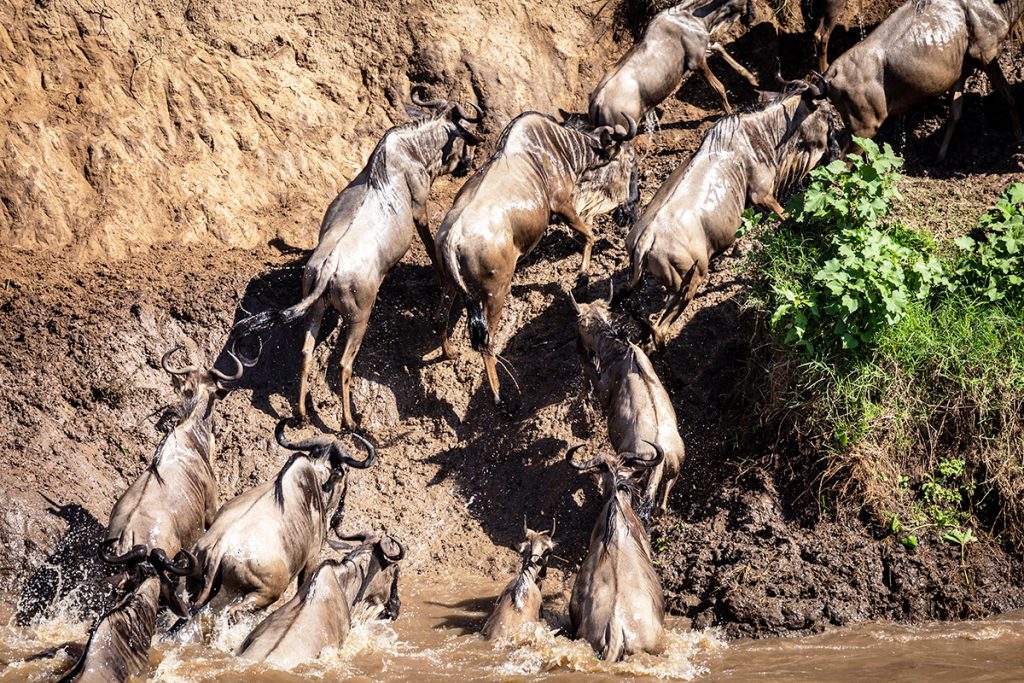 You never feel more alive than when you are reminded that life is always in question. In Kenya, the Great Migration is a testament to this question and to see it answered live gave me goosebumps. Every year, millions of zebra, wildebeest, and gazelle migrate across Tanzania and Kenya in search of food and water. The river crossings are treacherous, the water teeming with crocodiles and the banks patrolled by lions, and to see a crossing is to be reminded of the great circle of life. In the Maasai Mara Game Reserve, we sat transfixed by the sight. Loud, violent, intense, and transfixing to see, the experience served as a reminder that life is thrilling but unpredicable. A rollercoaster ride that we have little control over, I took solace in hoping that by the end of this African proposal trip that I would never again have to face it alone.
The African Proposal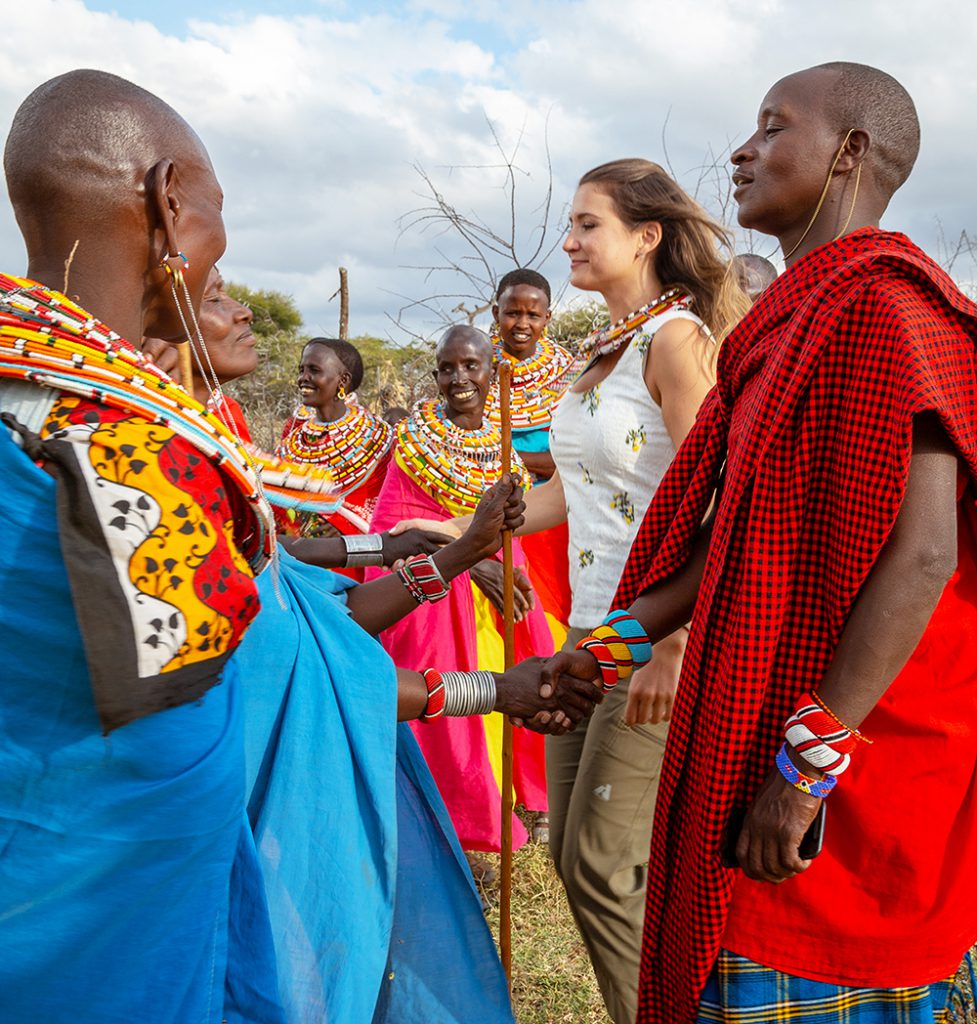 We ventured out to the bush to a small community of family homes. The families greeted us warmly and showed us the fences they tended to which kept out wildlife. After a nice dance off with some of the family members, our guide and driver took us on a "private tour." This was part of the proposal that the guide and driver had helped me plan. I trusted them and they came through, picking out a gorgeous overlook that provided a perfect backdrop for the proposal. Champagne was set out on a table. All that remained was for me to take a knee and ask the question that had brought us to Africa. I asked and she said yes.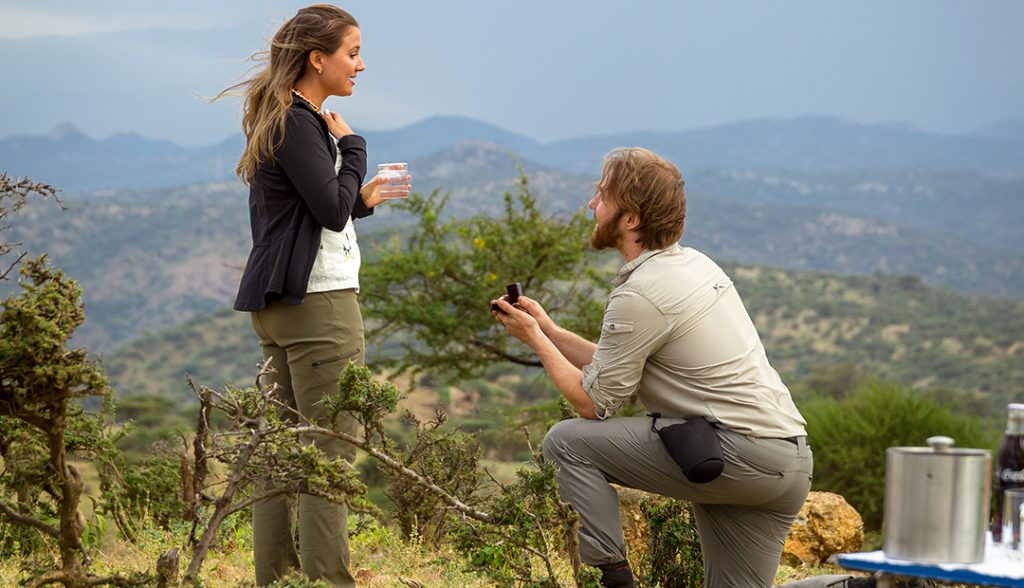 My African proposal trip is one that I will never forget. While I was able to disconnect from the world at large, I was able to connect with my partner forever. For that, I will always be grateful to this continent where the next chapter of my life began.