Queenstown will always be one of my favorite places on earth. Home to never ending mountain views, pristine lakes, a small town feel and more restaurants and shops than imaginable. Queenstown on the South Island of New Zealand will always be a place I long to call home. Whether it's jumping off a mountain or out of a plane, hitting the trails on a day hike or skiing trip, tasting wines, jetboating, or simply relaxing; Queenstown truly has something for everyone.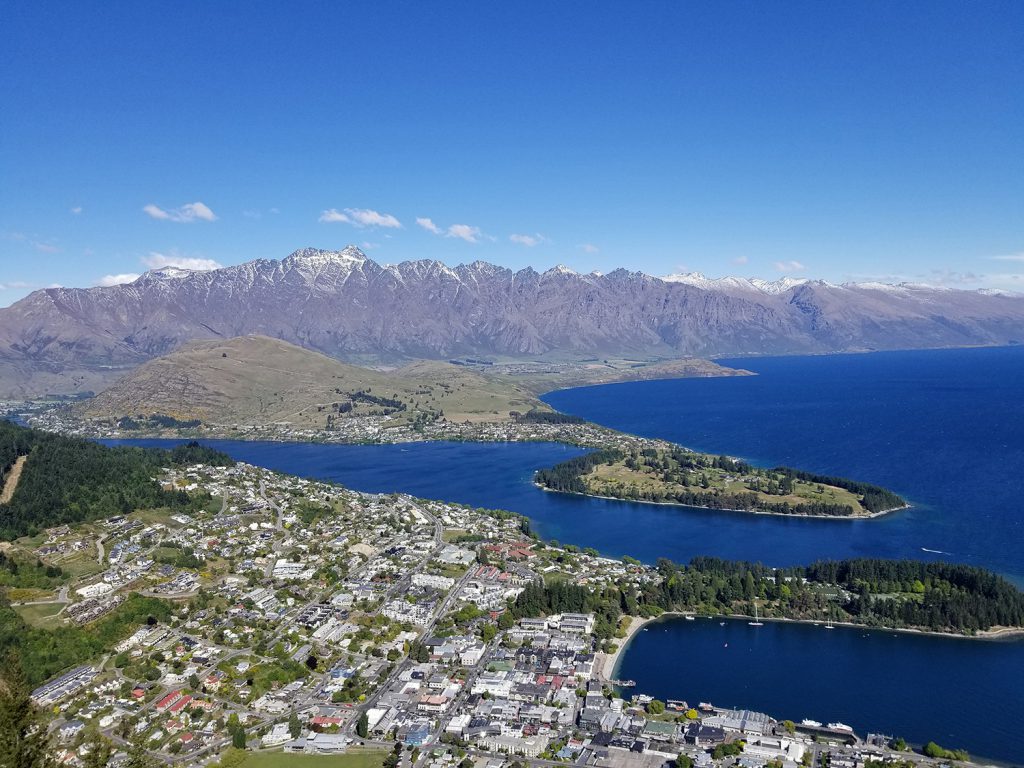 Through the Mountains
A must-do for those with prior dirt bike or ATV experience, Nomad Safari's Quad Safari was an outing that I'd absolutely do again. Per the norm with activities in New Zealand, first came the safety briefing and gear fitting. We were advised that quad biking is the most dangerous activity you can do in Queenstown. After a brief tutorial on how to operate the ATV's, we drove out to the test track to polish up on our skills. Here, they determine if anyone is unfit to journey on their own ATV – and if so they will simply ride on the back of one of the guides bikes.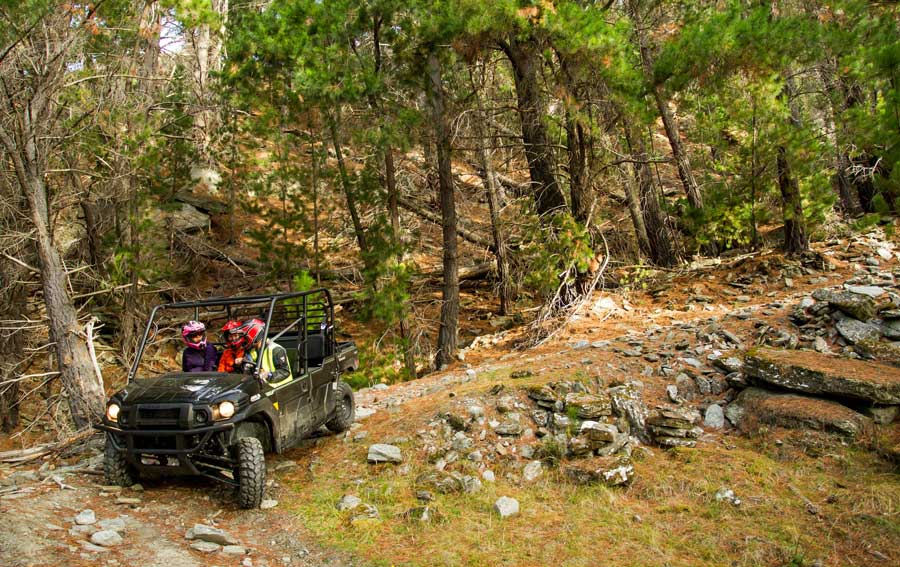 After a few rounds on the test course, we were off and ascending Queenstown Hill. Delighted to find fresh snow, we quickly made our way through powder and mud puddles. We stopped at every gorgeous outlook imaginable. We enjoyed hot chocolate and biscuits over the most beautiful snow-capped mountains. Riding through hills, we made our way through more puddles of mud and slush. All too quickly it was time to head home.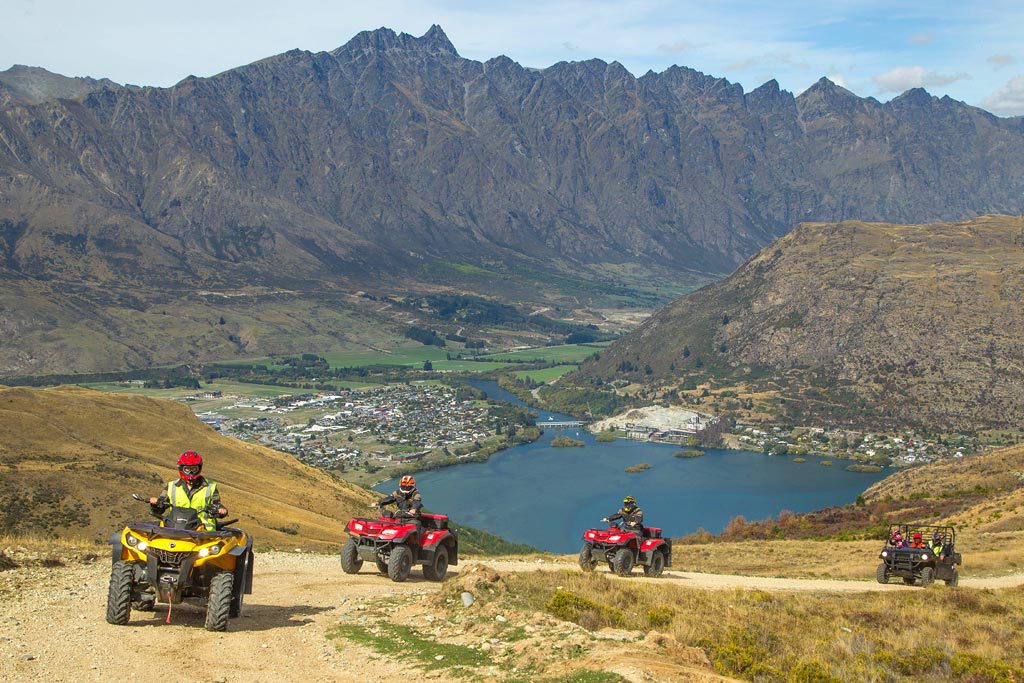 On the Water
I had never been white water rafting, but it was high on my list. We went for the ambitious Shotover River, graded 3-5, and had a blast. After safety briefing and wet suit fittings, and the treacherous journey on the road through skippers canyon, we arrived at the launch site. They broke us up into groups of 5-8, and paired us up with our guide. Then, we got right in the rafts and advised of the basic rafting commands. After practicing the slew of commands and ensuring we were ready, we paddled off and braced for the rapids.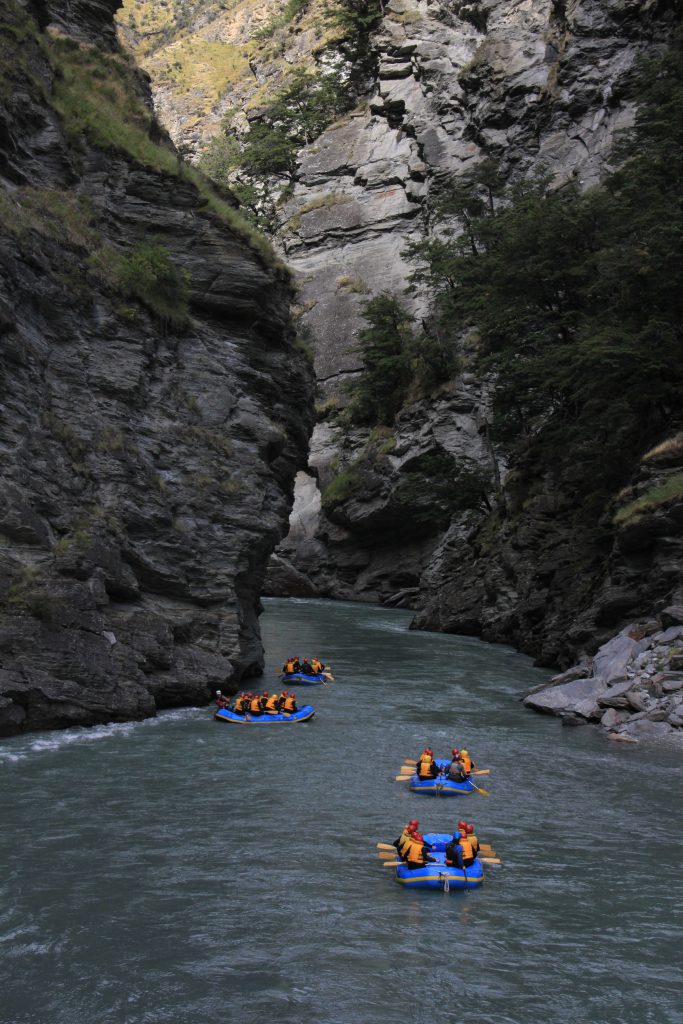 The river had five or six main rapid sections, broken up by calm stretches of the river. We were even given the ability to hop in and go for a swim. I didn't have to be asked twice to jump in the Shotover River! Although it was freezing, it was sparkling clean – and when was I going to get this chance again?! After getting back in the raft, we headed for the highlight of the river; the cave. This is one of only two rivers in the world that has a cave you raft through. At the end of the cave was the biggest rapid of the river, and after ducking down and surviving, our incredible journey had come to a close. Out of all of the experiences on my trip, this is the one I would do again in a heartbeat.

In the Air
Milford Sound is one of those iconic "must-do's" for every visitor to Queenstown. In my opinion, there's no better way to see it than hopping in a helicopter and flying there. By road, the trip to Milford is around 4.5 hours one way. By helicopter, it's about 30 minutes. We flew over the mountains and into the fjord, and were surrounded by unmatched beauty. On the flight back, we landed on top of a glacier where they stopped the engine of the helicopter so that we could simply enjoy the serene setting and breathe in the fresh air. After snapping some photographs and relishing in the moment, it was back in the chopper and back down to Queenstown.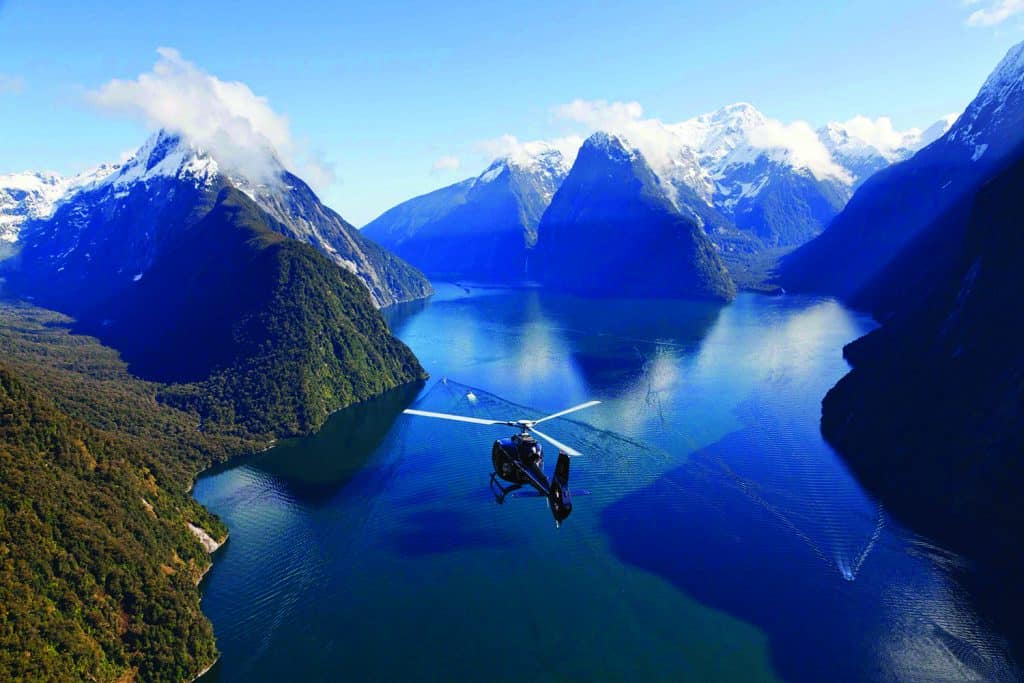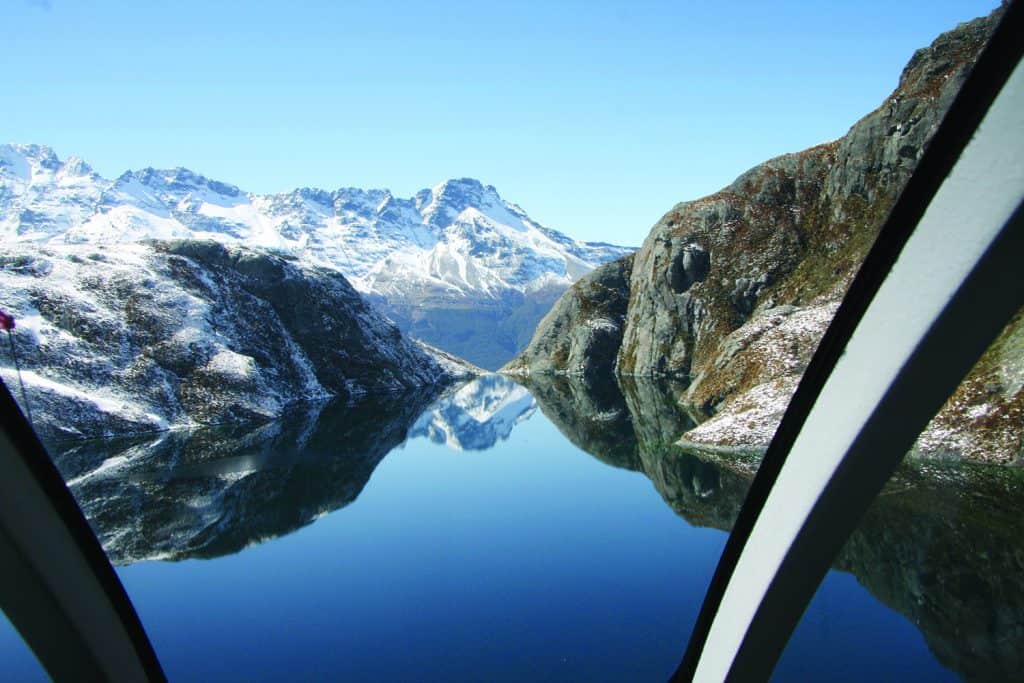 The Big Swing
If you're looking for an adrenaline rush, look no further than AJ Hackett's experiences in Queenstown. They have a handful of bungies and swings to choose from, and we chose the biggest swing of all: the Nevis Swing. After traveling out to the site, we waited our turn and contemplated our lives – our choices, our regrets – okay but seriously watching the people go in front of you is terrifying! Once harnessed into the swing, we were slowly brought out over thin air and stared down at the canyon below – an over 500 foot drop.
It began with a misleading countdown of "5….4…..3….2…" before we were dropped and free falling for a few seconds, before swinging toward the other side of the canyon.  The total arc of the swing is just shy of 1,000 feet. After swinging back and forth a few times, and wiping the tears from our eyes, we were able to spot a few goats at the bottom of the canyon while we were pulled back up to safety.
Returning to Queenstown brought a rush of adrenaline and tons of adventure activities, something that Queenstown specializes in!