Fiji is the heart of Melanesia and the South Pacific. It is where real men wear skirts, a woman is naked without flower in her hair and any time is a good time to break into the rhythmic songs that echo the South Pacific.
Amongst the singing islands of the Fijian archipelago is Laucala Island with its sugary white sands curving around lapping blue lagoons and tall emerald tipped coconut trees peering out from hilltops.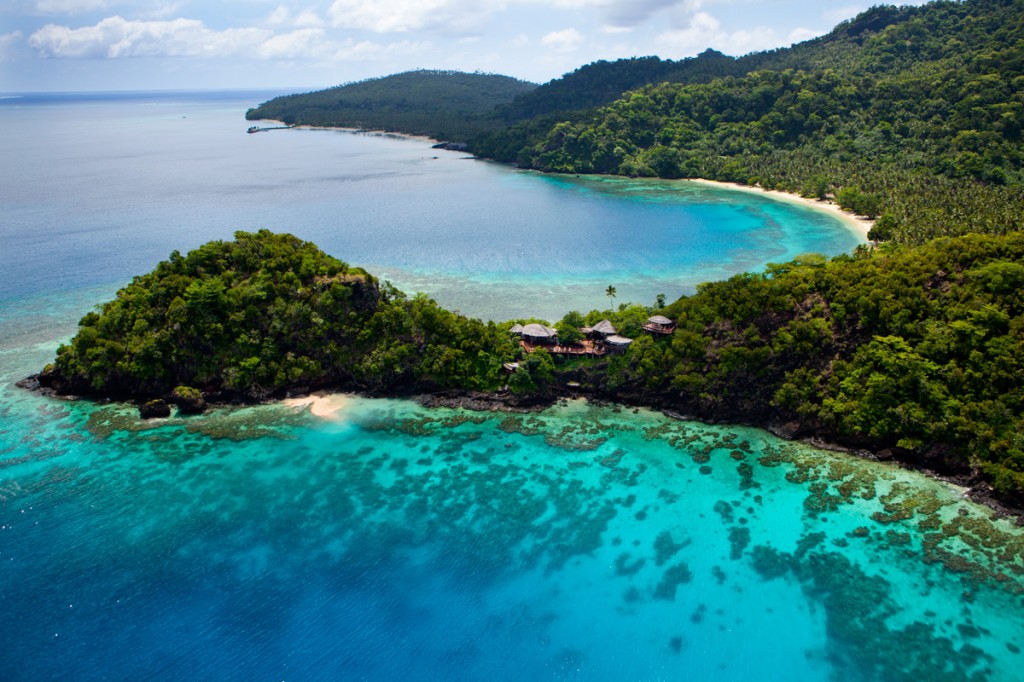 In 1972 publishing legend Malcolm Forbes bought Laucala Island. In 2003 the island was purchased by Red Bull owner Dietrich Mateschitz and he has now turned it into a 25 villa super luxury resort.
Luxury Villas
Laucala Island strikes a balance between the raw grandness of native Fijian architecture and a super luxury experience inside and out. The dramatic wood and coconut architecture seems to grow out of the jungle. Villas are set amidst coconut plantations, along sandy beaches or on hillsides–no two villas are the same.
The Seagrass Villas are available in one-bedroom, two-bedroom and three-bedroom. They are attached to a private beach.  Each villa has a large outdoor dining pavilion, a yoga deck with breathtaking views of the ocean, private pools and a stunning interior, blending the outer and inner worlds.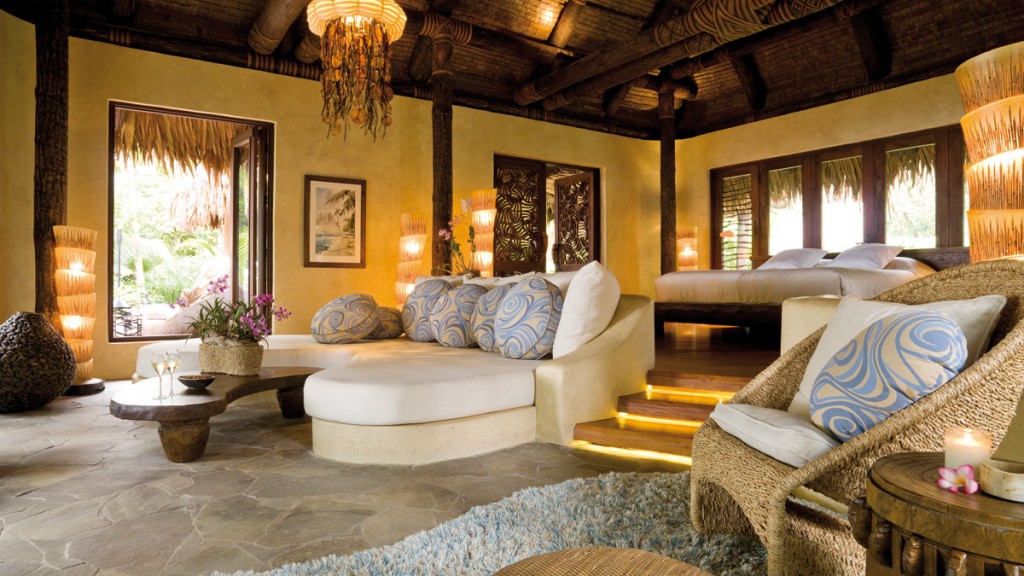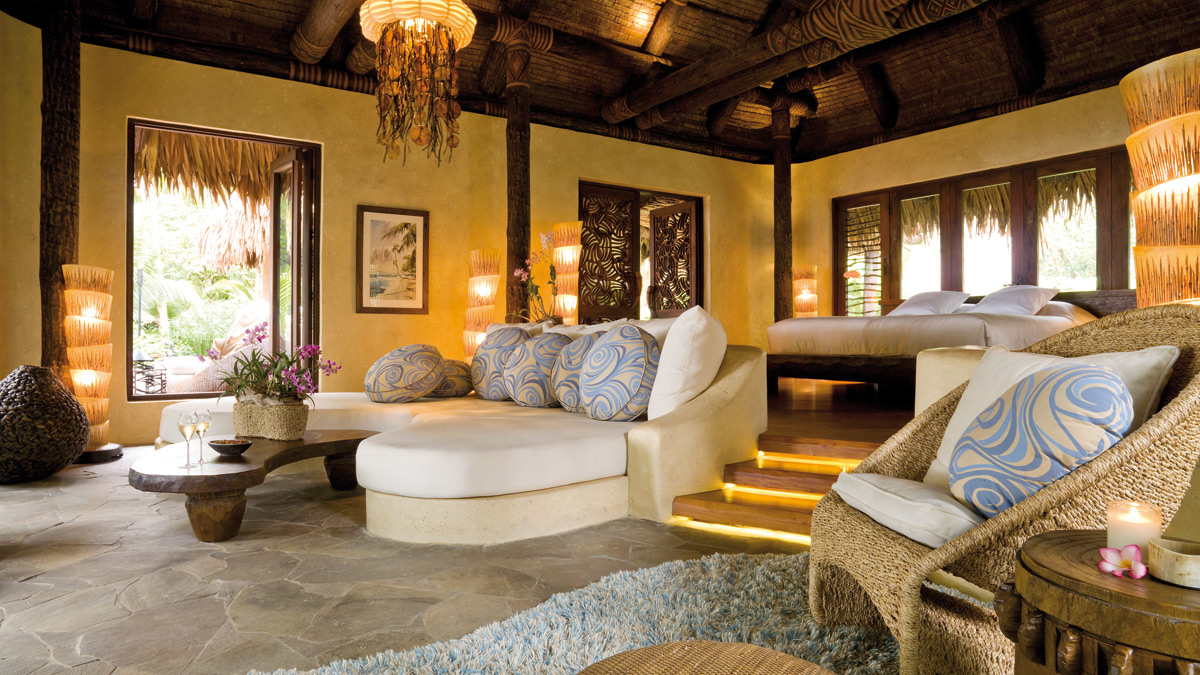 The one-bedroom or two-bedroom Plantation Villas are perched on a hillside and are integrated into a coconut plantation. They have stunning views of the island and are a short walk down to their own private beach.  Each villa has its own large outdoor bathing areas with oversized bath tub, a dining pavilions and a yoga deck overlooking the ocean.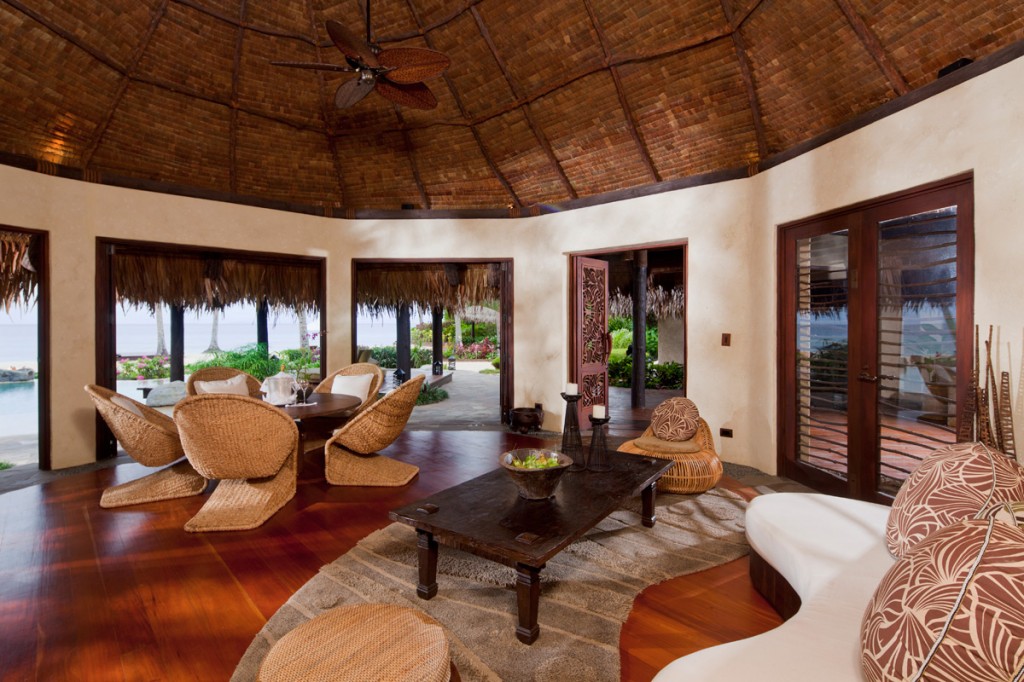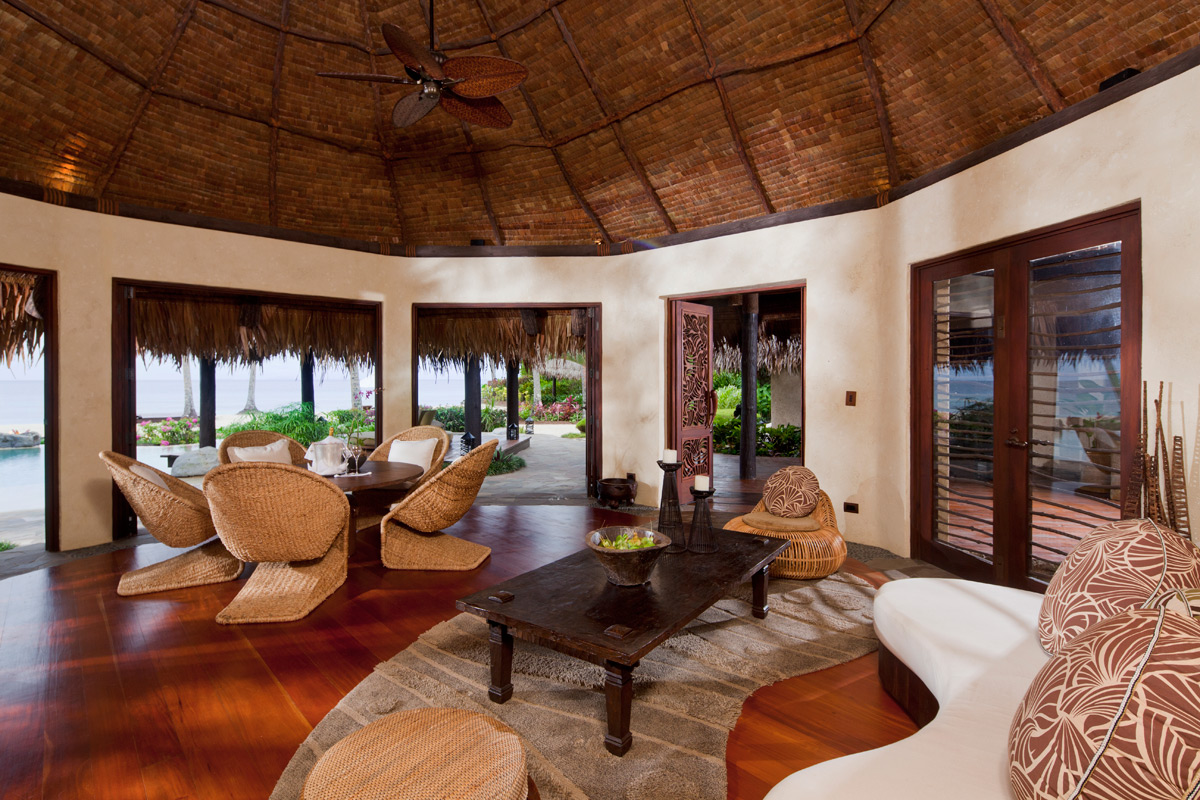 The spectacular Overwater Villas have two bedrooms. They have a huge infinity pool carved in to the natural rock landscape and their own private jetty.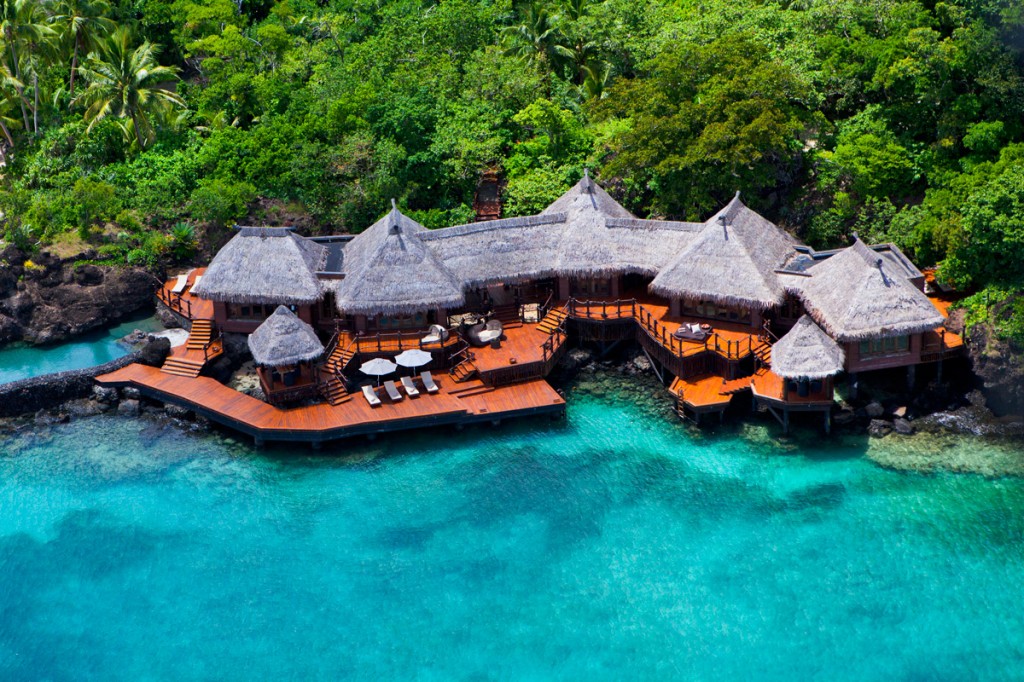 Feast
On arrival guests are served a lavish breakfast and discuss their culinary wishes with the island's chef. You can choose your menu for your private deck, indoor dining area or organize romantic candlelight dinners on a private beach.
The staff will offer to show guests around the island's vegetable and herb gardens and the various livestock farms where most of the ingredients for all the meals are sourced. Guests are free to pick the lush tropical fruits hanging off the trees on the island and take them back to their villas.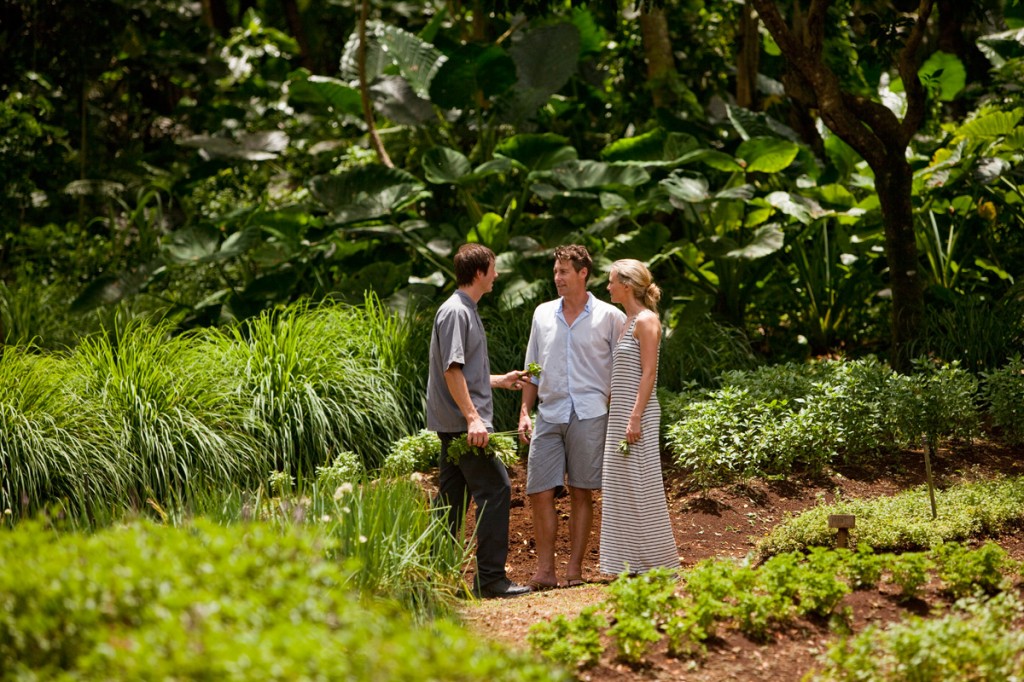 Venturing out to dine is a wonderful experience on Laucala.
The island has no less than five restaurants (and there are only 25 villas on the island!) There is fine dining at the Plantation House Restaurant and Asian delicacies at the Seagrass Restaurant. Every night there is a succulent barbecue at the Beach Bar offering fresh grilled seafood selections in a relaxed Fijian atmosphere. For a spectacular burnt orange Fijian sunset accompanied by an unforgettable cocktail there is the Sundowner Bar.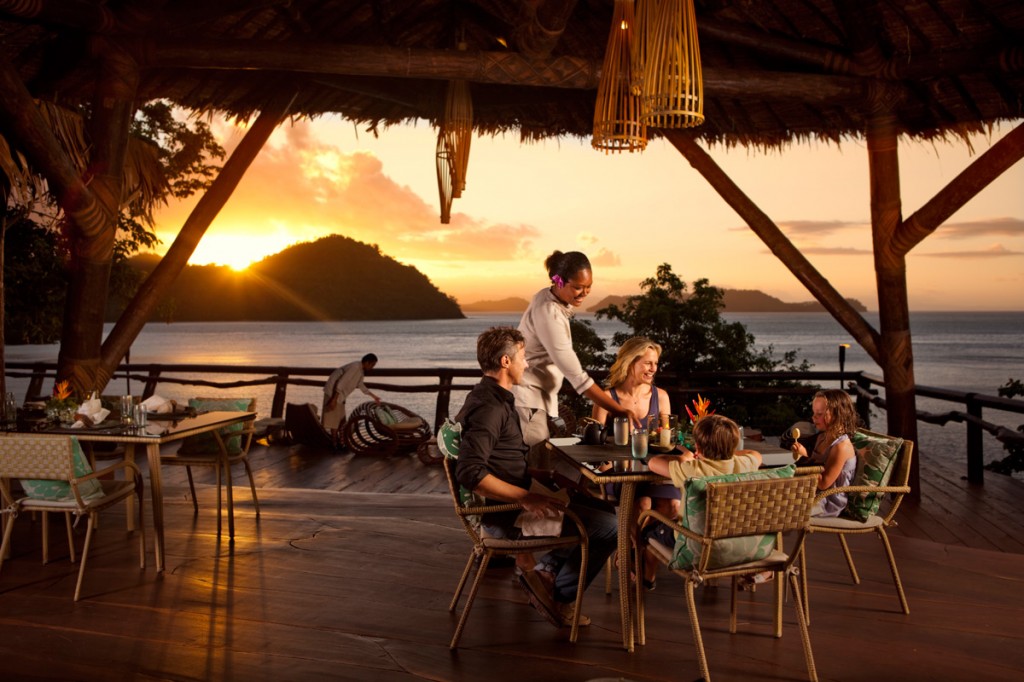 Rest, Learn & Play
Previous visitors comment on how spontaneous you can be during your stay at Laucala. Virtually everything is on the island is included in your stay and every restaurant or activity is always fully staffed and available to you at any moment. There is no need to book anything in advance. While on the island you simply follow your passions.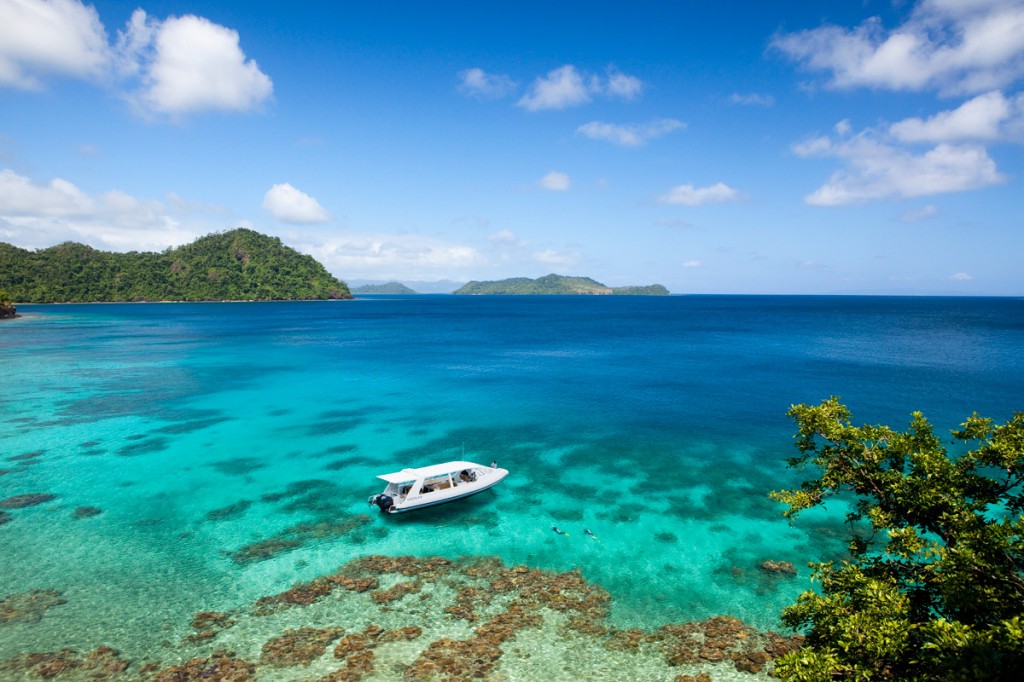 Guests are offered a 90-minute complimentary massage in the Wellness Spa at the Cultural Center where morning yoga is also held (or they can go solo on a private beach or their yoga deck).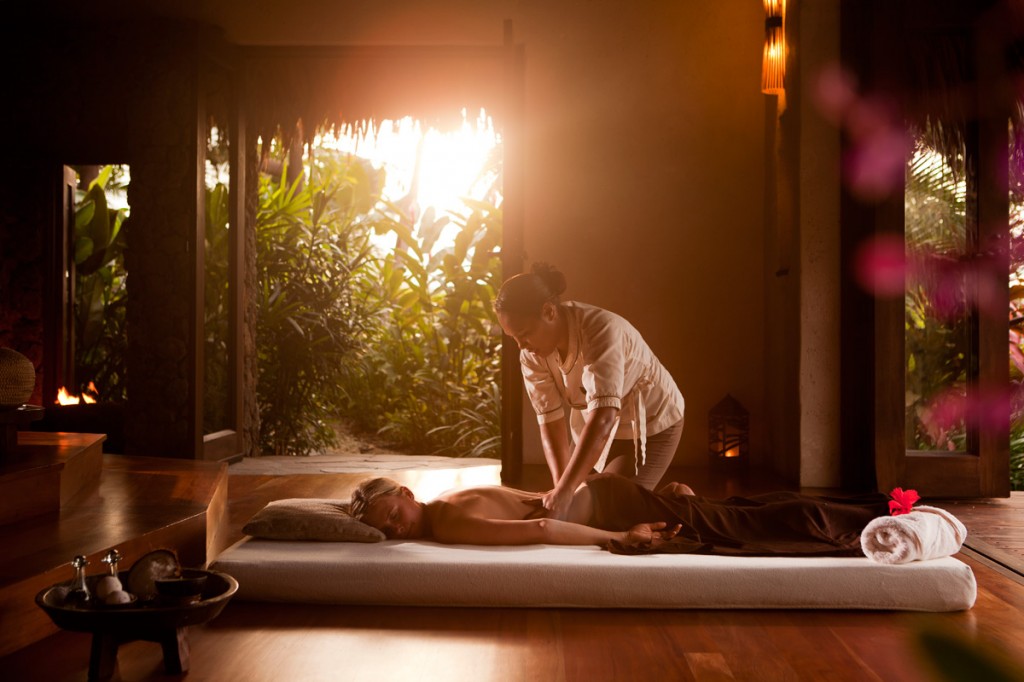 Snorkeling, diving, touring the rain forest, wandering the island, horseback riding, yachting and golf on an 18-hole championship course are all included in a guest's stay. There is a spectacular five thousand square meter pool for all the family to enjoy.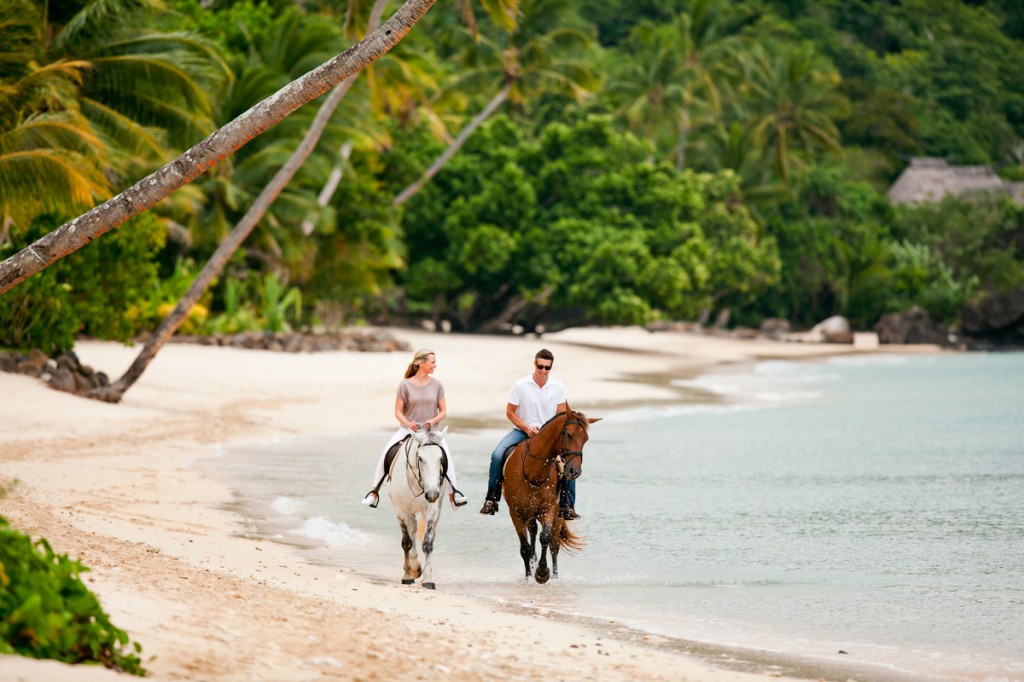 Guests report that the island is very private and that the 150 staff on the island are extremely attentive to your every need.
If you've ever dreamed of having your own private tropical island, Laucala is your chance to make that dream a reality—at least for a week, or so.