The defining moment of awareness for me at qualia, is sitting in the Long Room, as the perfectly temperate languid breezes of the Whitsundays, caress and calm with their soft silkiness. Add to that, a glass of 'house pour' Champagne, Charles Heidsick, and the changing light over the water and islands across the way. Hmmm. Mesmeric. Hard to beat. And so say the reader's of Conde Nast USA, who voted qualia 'Best Resort in the World' in recent months, giving them an incredible perfect 100/100 score.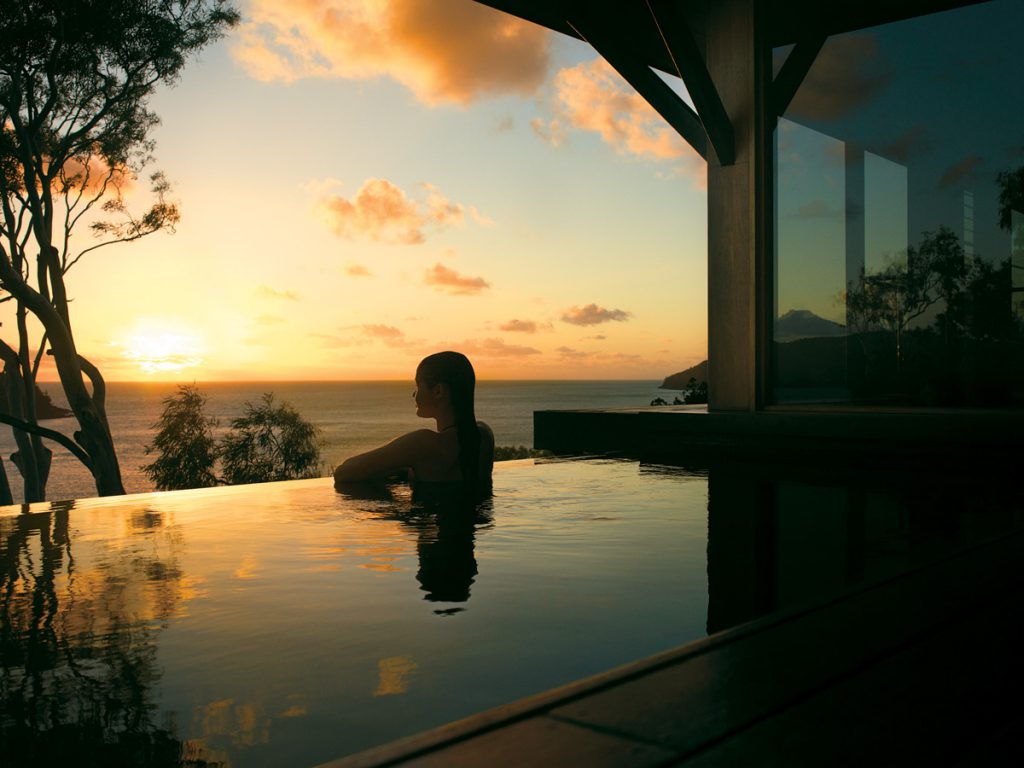 But I am moving too fast. As with most luxury lodges, the moment of arrival is key to setting the tone, connecting to the sense of place. At qualia there are several moments. The warm and professional greeting at the airport by qualia staff. Hand over your baggage receipt and be whisked away by private car to the far northern most tip of the island.
Then there is the perfectly synchronized approach to the massive gates. They glide open silently to let the lucky few in.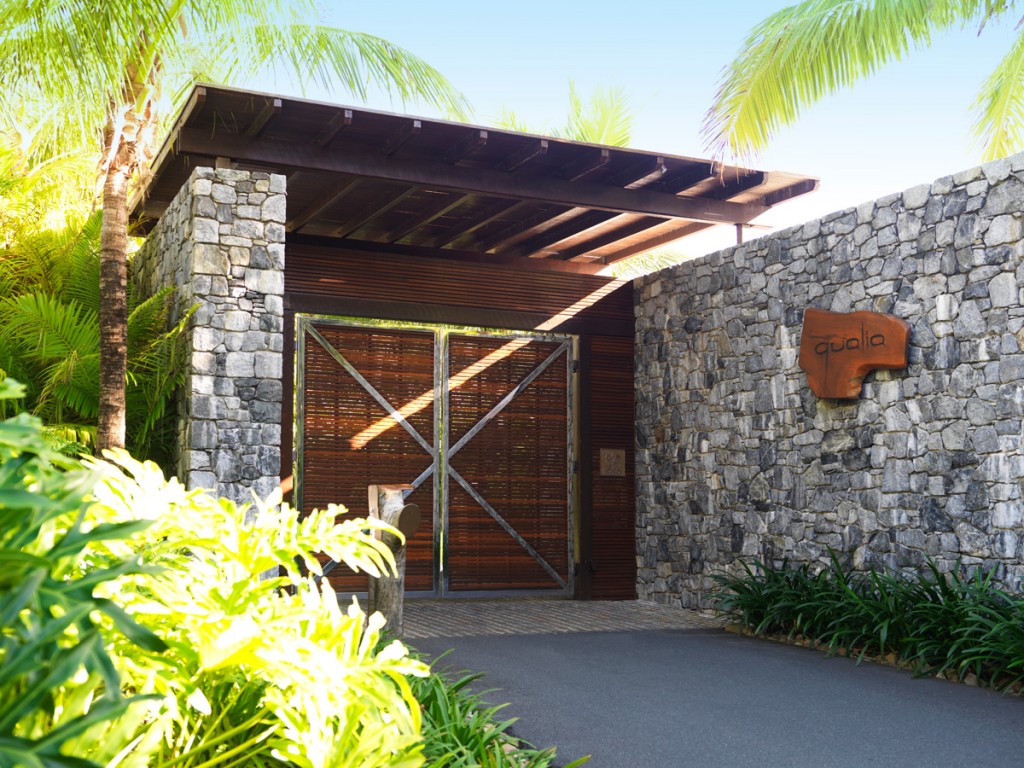 And lastly, there is 'that' view… Just a few steps, glass of champagne magically in hand already, into the Long Pavilion, which serves as reception, restaurant, lounge, bar, and, place for reflection. On just how lucky you are to be here. On that uncanny feeling that everyone here, including you, is a celebrity incognito. (Even if just for a few days.) On the simple beauty of light and cloud over water.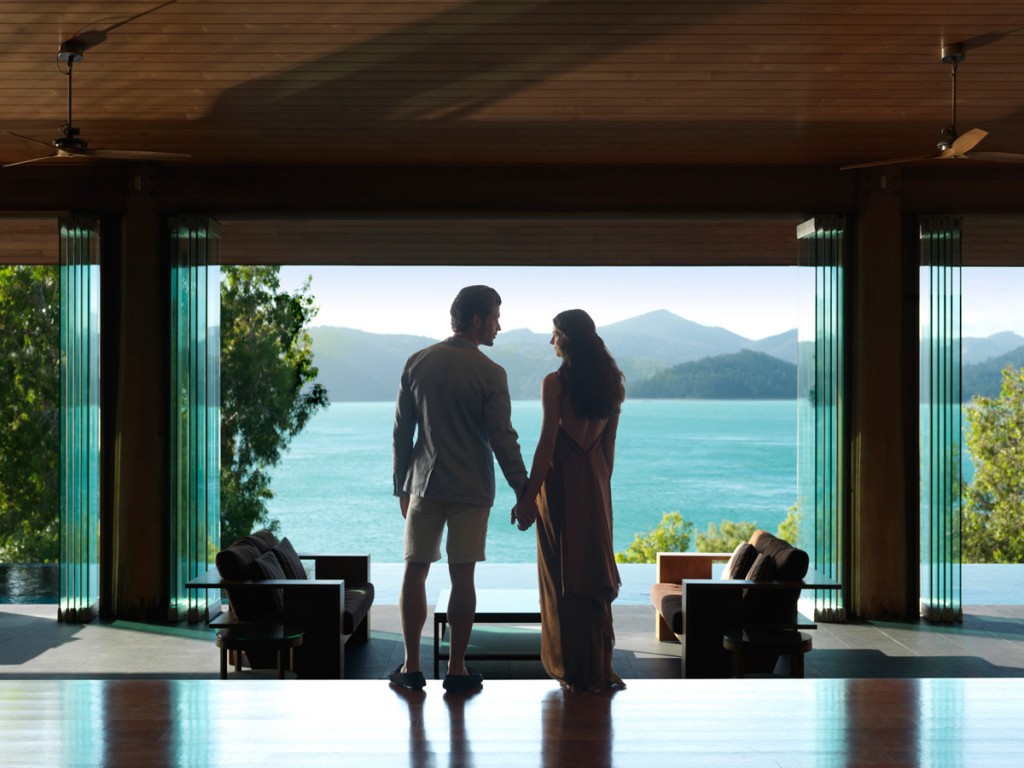 Eventually we tore ourselves away to check out our suite. Leeward Pavilions are cool, airy and curtained by lush tropical gardens. The much-photographed Windward Pavilions are larger, look out to sea and have private plunge pools. Both are roomy, private, and beautifully, unpretentiously luxe.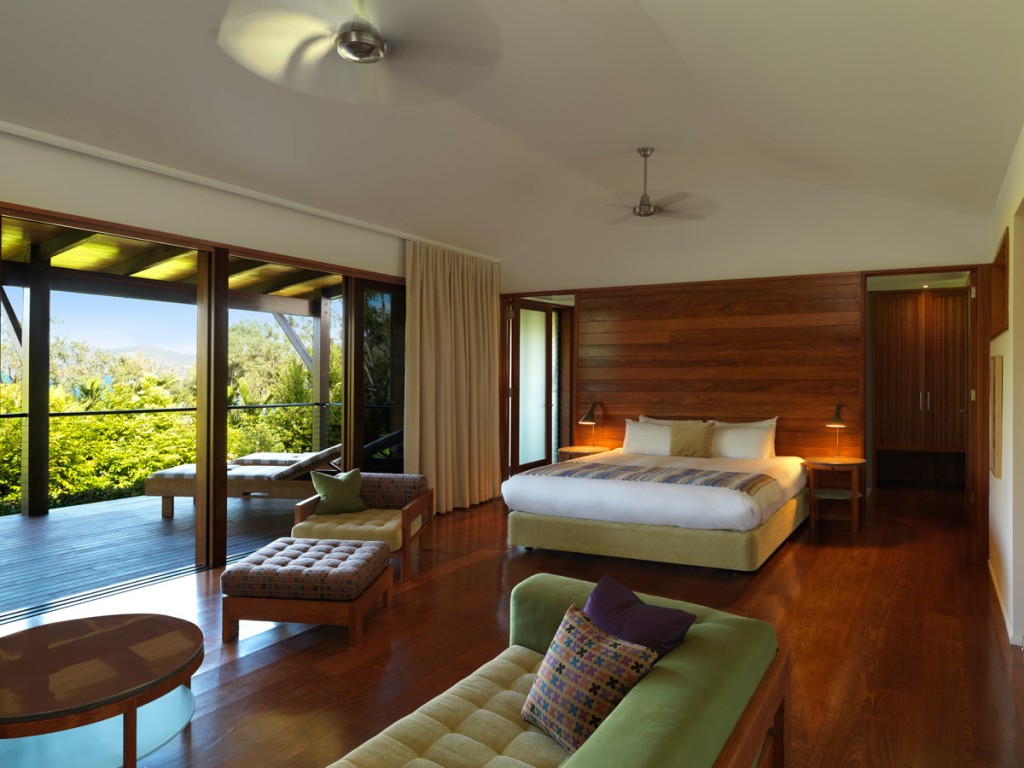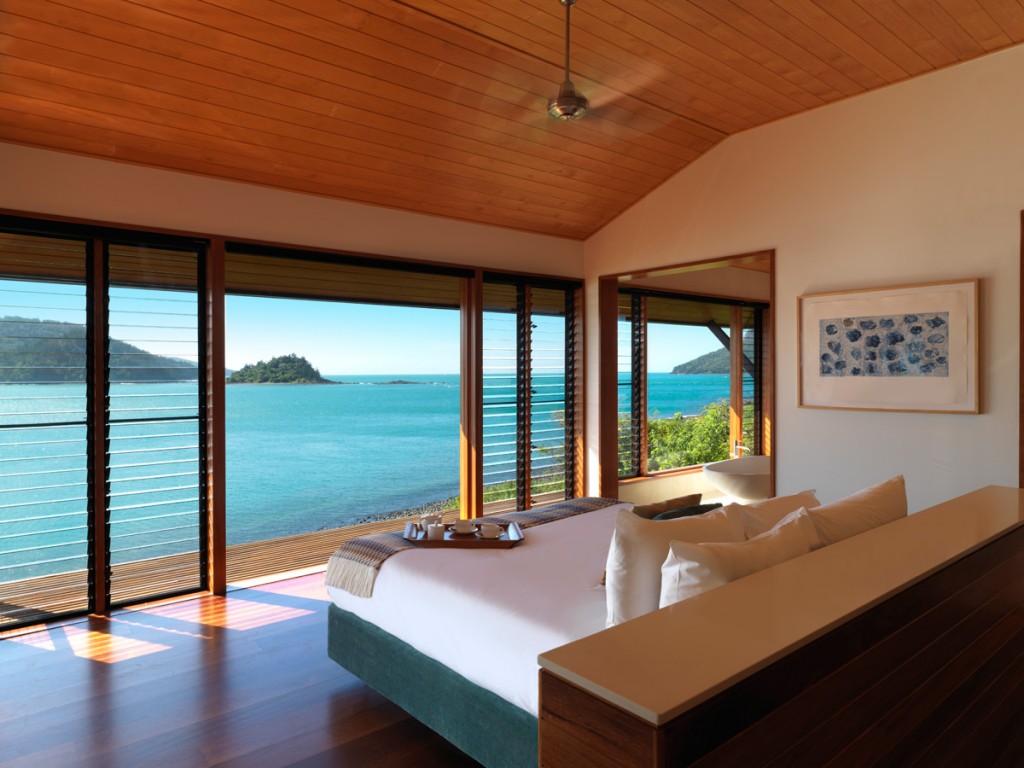 But we want to explore a bit, so headed off for some amazing and occasionally decadent adventures.
Energetic: The hike to Passage Peak set us up for some indulgence. About an hour and a half for regular hikers, there is a short but tough little climb at the end but the views over the Whitsundays all around are worth it. There is also paddle-boarding, kayaking and fishing for those who want it. And priority access to the beautifully located Dent Island championship golf course just across the water.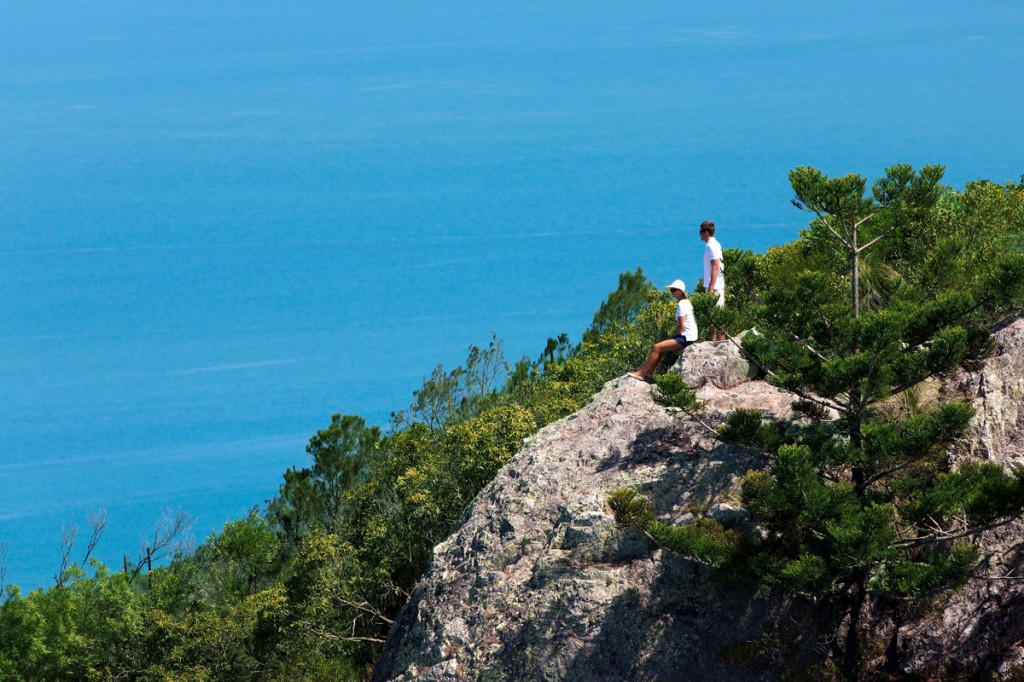 Nurturing: Spa qualia deserves its reputation and many awards. It just works, every element in the design and layout perfect and invoking feelings of wellness. I loved the morning yoga, the massage (would love to work my way through the full menu of treatments) the Vichy shower, and a chill out in the chill out room.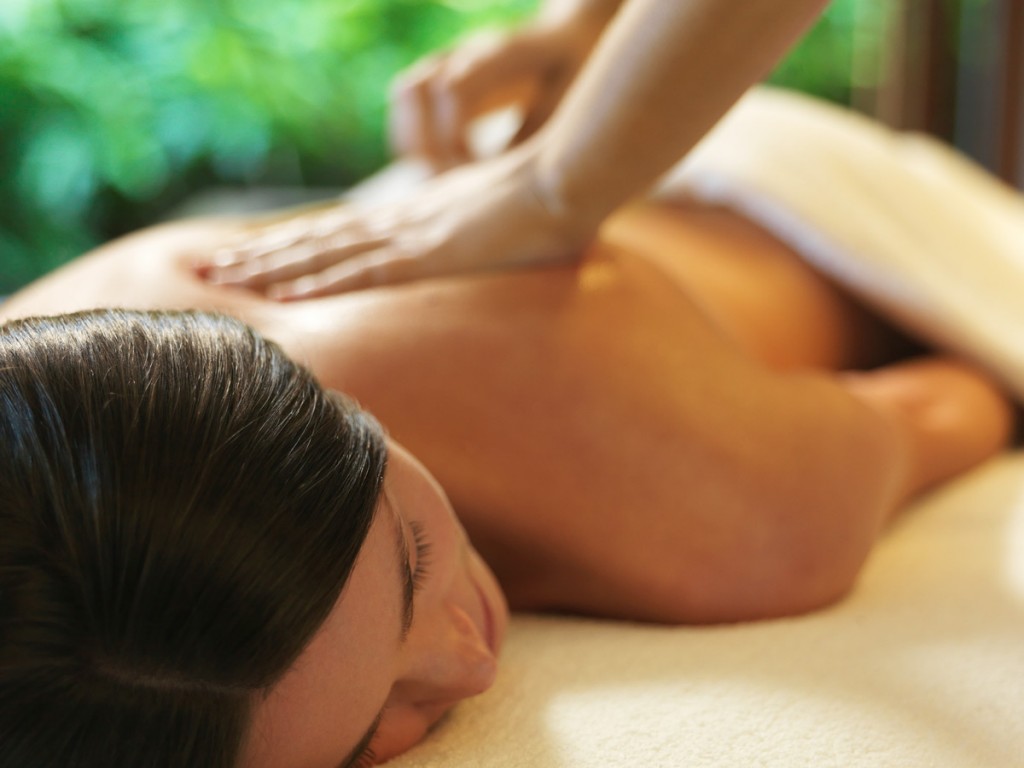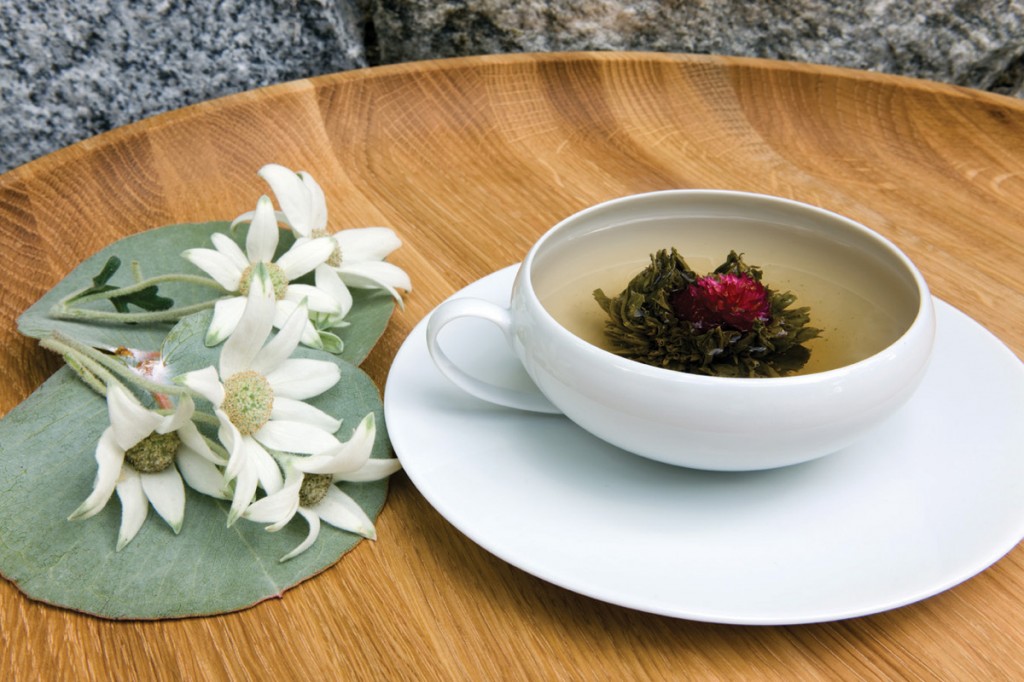 Decadent: A highlight was the scenic helicopter trip around the island and over to crystalline white-as-white Whitehaven Beach. Private yachts dot the water, water so clear you can see the occasional reef shark or mantra ray from the air.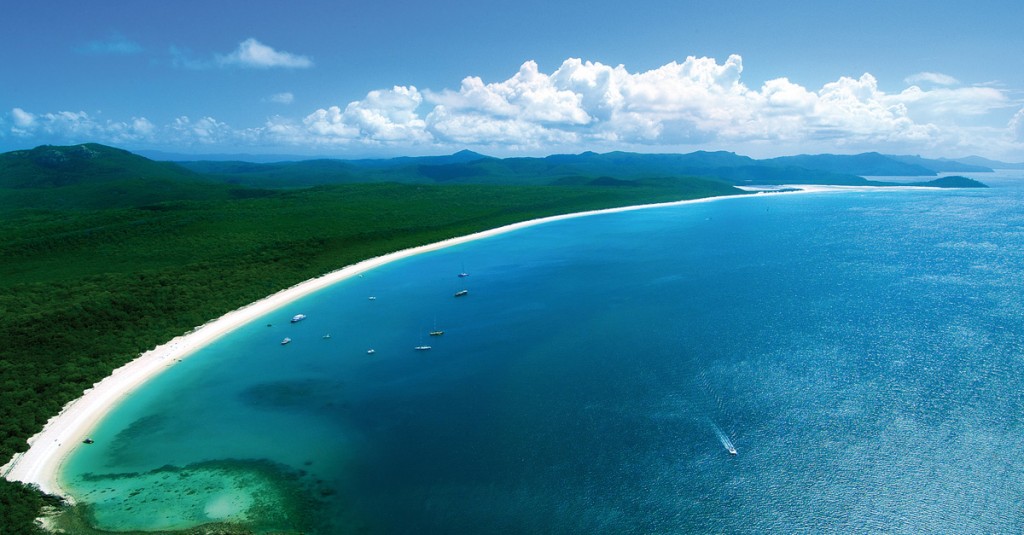 Awesome: One of qualia's newest and memorable activities is the private excursion to some of the most pristine reef nearby – Hardy Reef (made famous but thankfully still unspoiled by Oprah Winfrey's flight over Heart Reef). A quick 20 minute transfer by floatplane (or an hour by boat) and a maximum of eight privileged guests are settled onto a private pontoon for the day to dive and snorkel to their heart's content. Not a speck of land on the horizon, surrounded by a living World Heritage icon. It is awesome. A picnic and refreshments are provided by the outstanding qualia kitchen.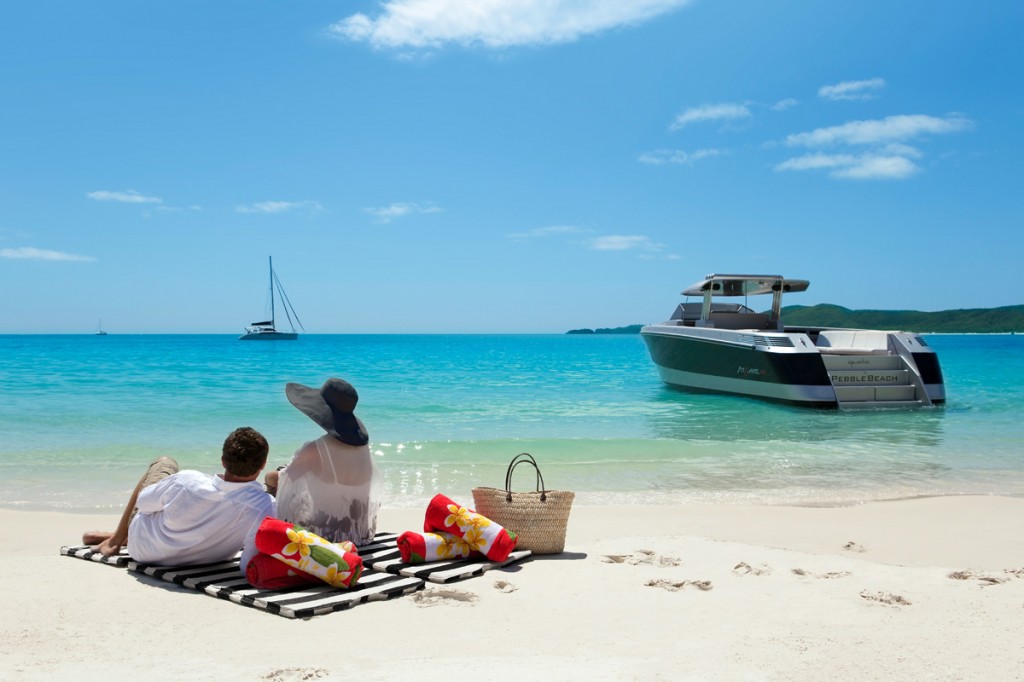 Speaking of which, Executive Chef Alistair Waddell and his team just kept on surprising with variety and quality of food. From excellent wide-ranging breakfast choices, to leisurely degustation dinners, each meal was a celebration. A punctuation mark between exploring the reef and the island, and meditating upon the view, kissed by the breeze.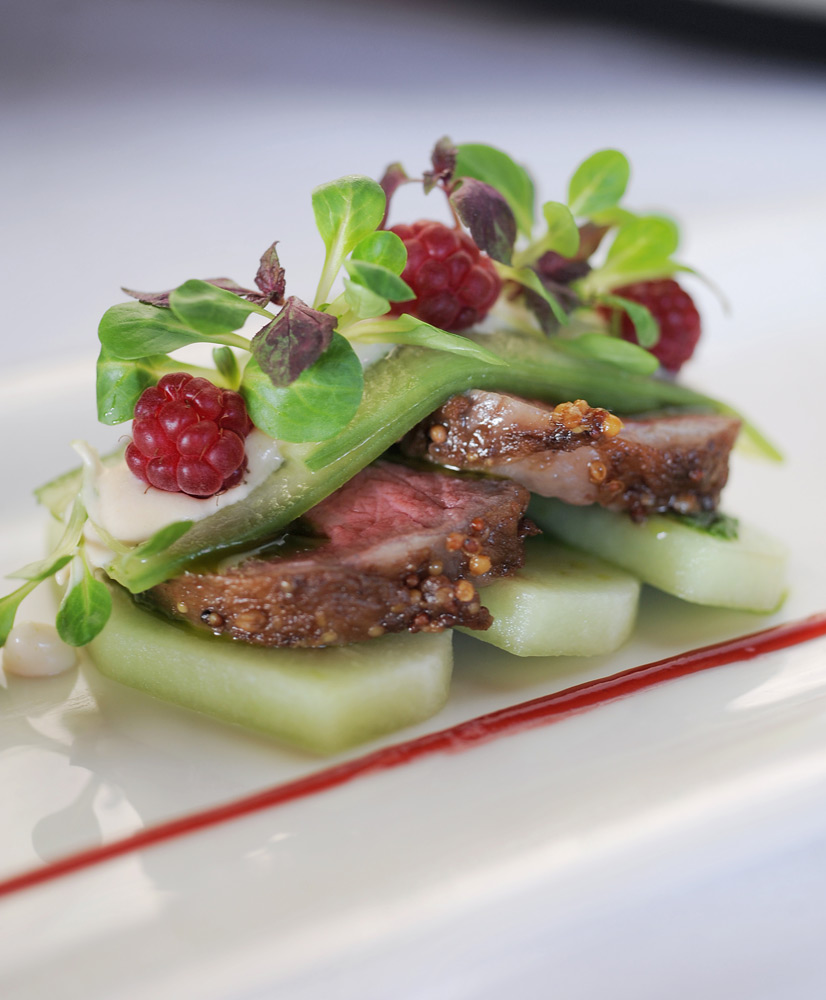 Access to Hamilton Island has never been better or easier with direct flights daily from Sydney, Brisbane and Cairns, and recently announced, from Melbourne.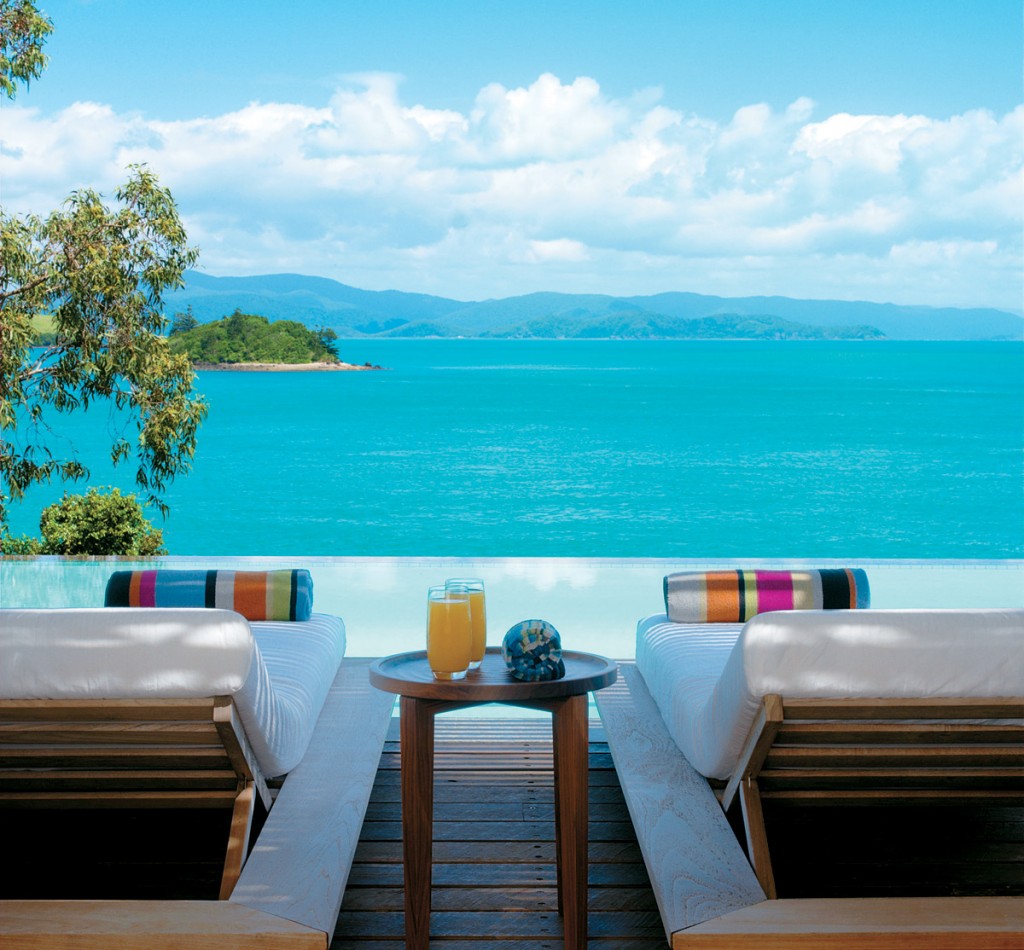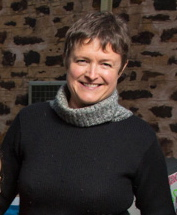 Penny Rafferty
Executive Officer
Luxury Lodges of Australia
www.luxurylodgesofaustralia.com.au