Travelers interested in broadening their horizons will find that Bhutan is one of the world's most exotic destinations.
Bhutan is about as lofty a land as you can imagine, landlocked in the Himalayas between the Tibetan Plateau and India. It's a region that has attracted holy men and royalty throughout the centuries.
Some of the oldest and most venerated temples in Bhutan can be found in the district of Bumthang, which is home to no less than twenty-nine temples and monasteries.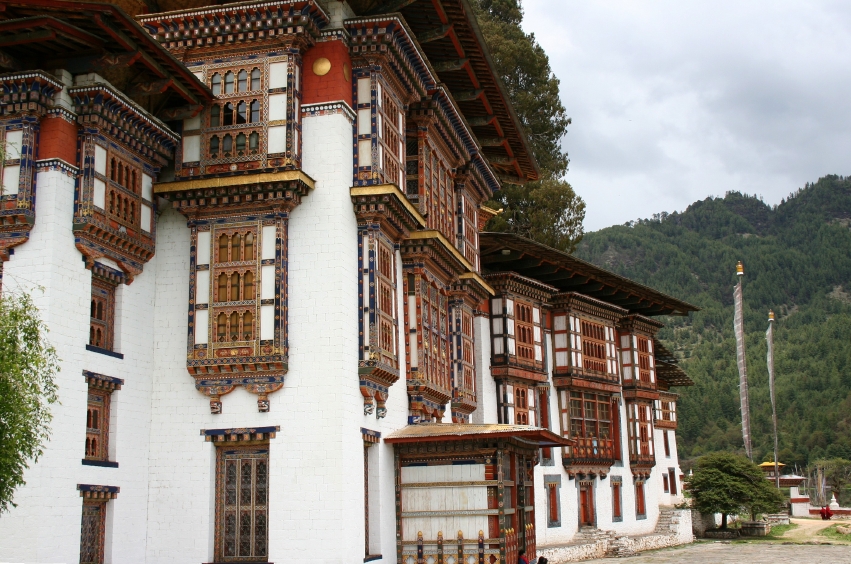 Legend has it that the ancient temple of Jambay Lhakhang in Bumthang was built as part of a chain of one hundred and eight temples simultaneously constructed in a single day in 659 AD by Tibetan King Songtsen Gampo to subdue an evil ogress that lay over the Himalayas. It must have worked, as Bumthang is now one of the most peaceful places on earth.
Bumthang consists of four valleys: Chhume, Choekhor, Tang and Ura. These fertile valleys are covered in fields of buckwheat, rice and potatoes. Apple orchards and dairy farms are a common sight.
Those who come to Bhutan to relish its peace and spirituality can find lodging to match at the luxurious Amankora Bumthang resort, located in the town of Jakar in the Choekhor Valley.
The sixteen-suite lodge at the Amankora Bumthang resort sits adjacent to gorgeous apple and pear orchards and its floor-to-ceiling windows overlook the grounds of one of Bhutan's royal palaces: the Wangdichholing Palace, built in 1857 as the kingdom's first palace and now a small monastery.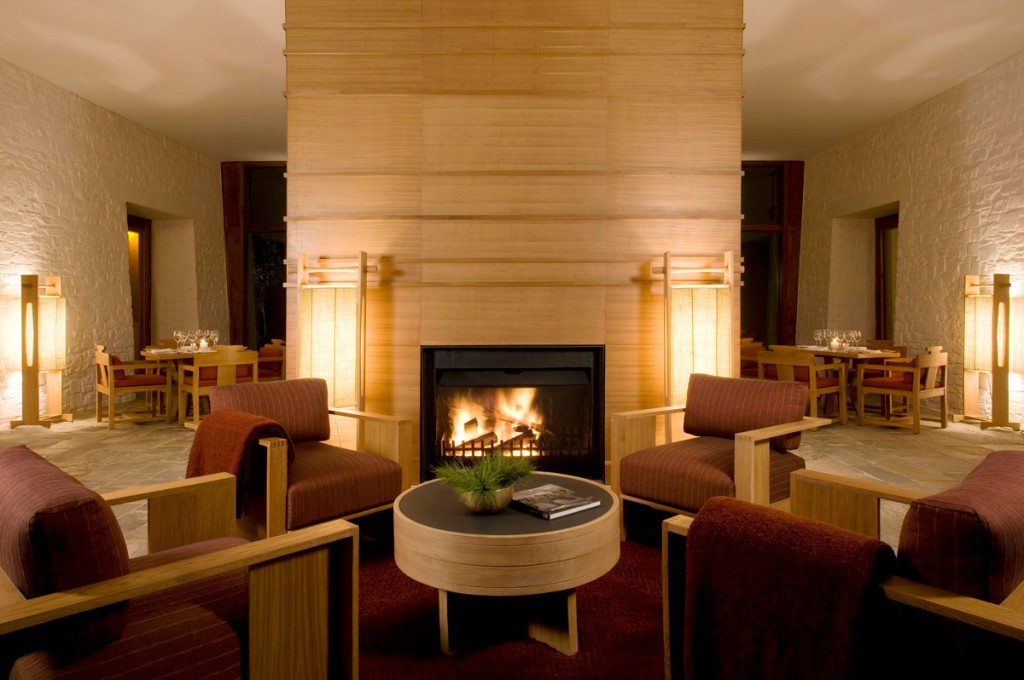 The lodge at the resort has a stately library, expansive living room and elegant dining room. Its generously proportioned outdoor courtyard is warmed by a bonfire at night and is ideal for socializing or stargazing. The lodge's spa offers three treatment rooms and a steam room.
Visiting monasteries and walking into the mountains are popular activities for guests staying at the Amankora Bumthang resort.
The Kurje Lhakhang monastery is a popular destination. Its second temple is built on the site of a cave containing a rock with the imprint of Guru Padmasambhava's body (he is credited with introducing Buddhism to Bhutan and is the tutelary deity of the country.) Across the river from Kurje Lhakhang is Tamshing Lhakhang, a temple restored at the end of the nineteenth century. Its monastery contains many ancient religious paintings.
Walkers will want to take a thirty-minute stroll to visit the Tangbi Goemba, a monastery founded in 1470. The sanctuary on the ground floor contains statues of past, present and future Buddha. A few hours walk from the Tangbi Goemba, is the small region of Ngang Yul (Swan Land) and its monastery, Ngang Lhakhang. A three-day festival is held here each winter with masked dances in honor of the temple's founder.
The Choekhor Valley is known for its cottage industries, which produce the highly sought after Bumthang butter, Gouda and Emmenthal cheese, honey and a variety of intriguing fruit spirits and brandies. Visits to local organic farms and cottage industries can easily be arranged from the Amankora Bumthang resort.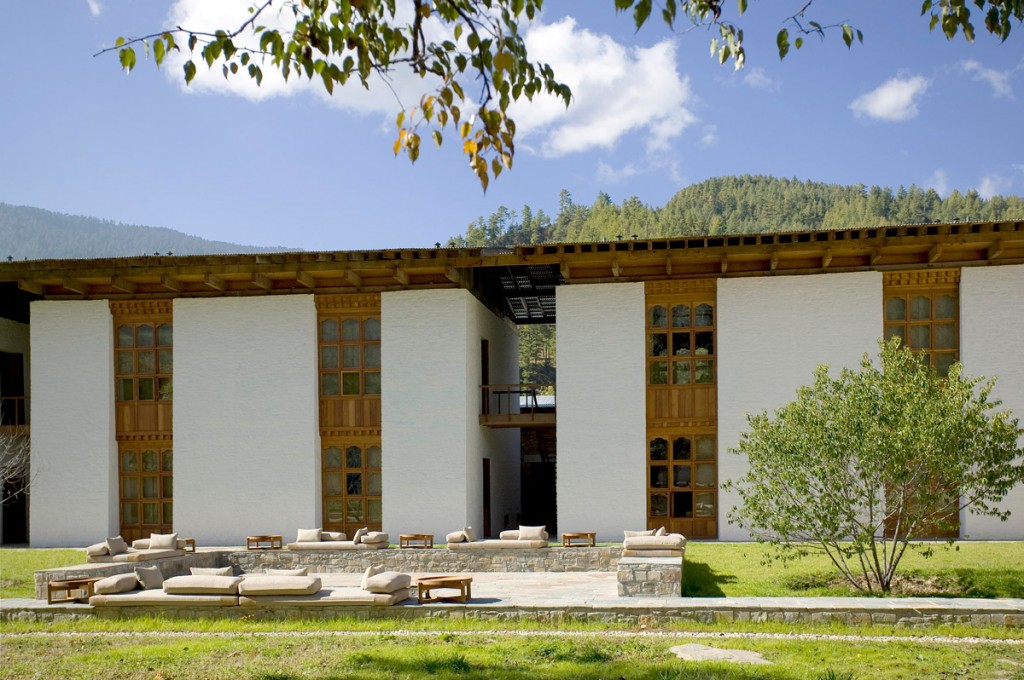 Guests say that what truly sets Amankora Bumthang apart is the quality of its staff. Previous visitors report that the service is impeccable and their needs are always anticipated and fulfilled.