Uluru is the Aboriginal and official name of Ayers Rock. It refers to both the rock itself and the waterhole on top of the rock.
For many visitors to Australia, the trip to the immense, magnificent Ayers Rock (Uluru) is the most anticipated part of their trip. One of the most memorable moments is seeing the huge monolith change color as the sun sets.
About 400,000 people a year visit Uluru and flights to reach it depart daily from every major airport in Australia.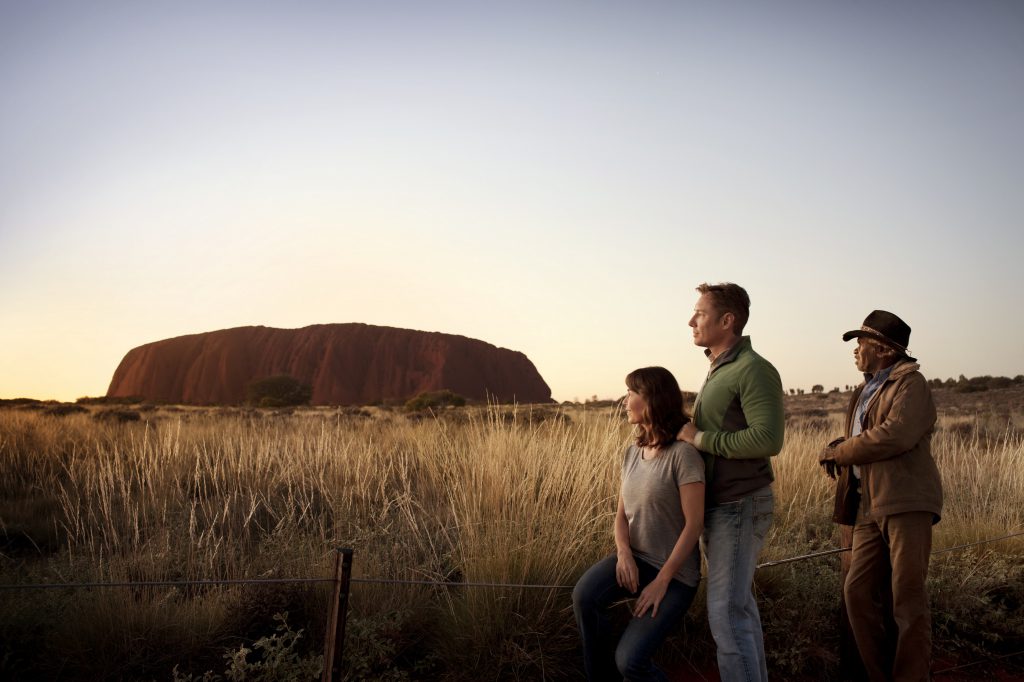 Where is it?
Uluru is close to the geographical center of Australia.
Uluru is located in the Uluru-Kata Tjuta National Park.
Kata Tjuta is located about 19 miles Northwest of Uluru and is made up of 36 smaller monoliths.
How big is it?
The size of Uluru is:
1,142 feet high — equivalent to a 95-story building
2,830 feet above sea level
2.2 miles long
1.2 miles wide
5.8 miles around the base
Uluru is not the world's largest monolith. The largest is Mt. Augustus in Western Australia.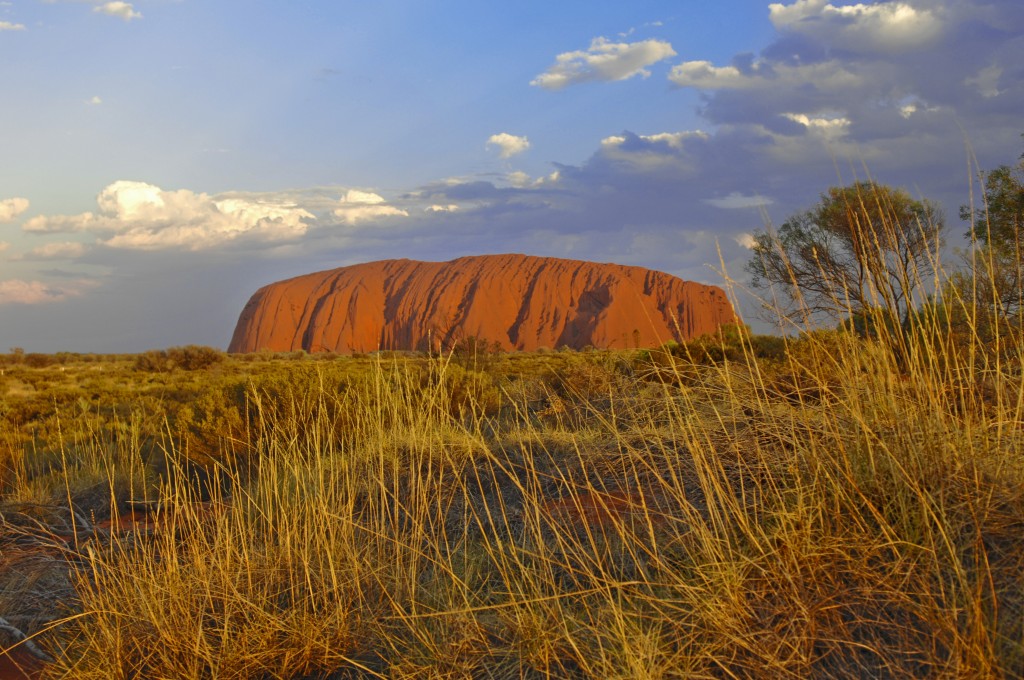 Can it be climbed?
Aborigines have lived in the area for at least 10,000 years. Uluru is a sacred site and the Aboriginal owners ask visitors not to climb it. The climbing route is a sacred path of spiritual significance that is taken by only a few Aboriginal men on special occasions.
Some visitors still climb Uluru as there is no law against doing so. The climbing path is about a mile long and can be treacherous.
The climb is strenuous and takes about two hours to complete round trip.
The Uluru climb is often closed because of strong winds or high temperatures.
The weather
Uluru-Kata Tjuta National Park has a desert climate and experiences extremes in temperature. Winter nights can be as cold as 17°F, and summer days as hot as 118°F.
During the middle of summer (December to March) the daily maximum temperature averages 100°F.